Working with Parts with Dissociative Disorders: A Practical Guide for Trauma Therapists
Many therapists report problems in working with patients with dissociative disorders, especially regarding developing the treatment plan, structuring the sessions, or managing the patient's internal conflict, as well as working with those parts that are most challenging. When parts are stuck in trauma, it is easy to encounter a wide range of difficulties in therapy. Some of the main problems are related to the internal conflict presented by these patients, who show difficulties in regulatory capacities, distrust, and hostility. Working with dissociative disorders requires approaching the diffi...Read moreculties of this clinical population, as well as developing skills to adapt the procedures and techniques.

This workshop will describe useful concepts to help therapists understand patients with dissociative disorders and organize the work plan. In addition, a variety of techniques and tools for the different steps of the work will be illustrated, allowing for safe interventions with various types of clinical problems and dissociative parts. Less...
Learning Objectives
Describe at least 5 key aspects of working with Dissociative Disorders.
Explain how to structure the work plan.
List examples of organizing the session.
Identify strategies to expand the window of tolerance and the capacity to stay present in clients that are constantly getting triggered.
Describe at least 5 ways to develop the Adult Self.
Explain how to explore the internal system.
Friday, May 28, 2021
11:00 AM EDT - 03:15 PM EDT
Register for this Webinar
$79.00 - $99.00
About the speaker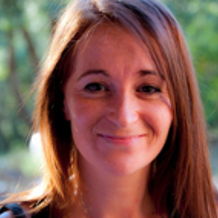 Dolores Mosquera, PhD
Dolores Mosquera is a psychologist and psychotherapist specializing in complex trauma, personality disorders, and dissociation, is an accredited EMDR Europe Trainer and supervisor and is the director of the Institute for the Study of Trauma and Personality Disorders (INTRA-TP) in A Coruña, Spain—a 3-clinic private institution initially founded in 2000.
Agenda
11:00am-3:15pm Eastern Time
10:00am-2:15pm Central Time
9:00am-1:15pm Mountain Time
8:00am-12:15pm Pacific Time
5:00pm-9:00pm Central European Time
| | |
| --- | --- |
| 11:00am-12:00pm (ET) | Key Concepts in Working with Dissociative Disorders |
| 12:00pm-12:10pm (ET) | Break |
| 12:10pm-1:00pm (ET) | How to Structure the Work Plan & Organize the Session |
| 1:00pm-1:10pm (ET) | Break |
| 1:10pm-2:00pm (ET) | How to develop the Adult Self |
| 2:00pm-2:10pm (ET) | Break |
| 2:10pm-3:15pm (ET) | Scheme to Explore the Internal System and Understand the Conflict |
CE Information
- Earn 4 CE Hours
CE Approvals
American Psychological Association
CE Learning Systems, LLC is approved by the American Psychological Association to sponsor continuing education for psychologists. CE Learning Systems maintains responsibility for this program and its content.
New York State Education Department's State Board for Social Work
CE Learning Systems SW CPE is recognized by the New York State Education Department's State Board for Social Work as an approved provider of continuing education for licensed social workers #0060.
EMDRIA Credit Provider
Cheryl Kenn, LCSW is an EC Provider (#17007) and this program (#17007-06) is approved for 4 EMDRIA Credits. Eligibility for EMDRIA Credits is restricted to those who have completed an EMDRIA-Approved Basic EMDR Training.
CE Process Info
Each professional is responsible for the individual requirements as stipulated by his/her licensing agency. Please contact your individual licensing board/regulatory agency to review continuing education requirements for licensure renewal.
A continuing education certificate for the event will be obtained using the website, CE-Go. Before the event, you will receive an email containing a link to CE-Go. (This link will be sent to the email account you used to register for the event).

Upon accessing the CE-Go website, you will be able to:

Join Webinar Sessions




Complete evaluation forms for the event




Download your continuing education certificate in a PDF format



If you have any questions or concerns regarding the CE-Go process, please contact CE-Go at 888-498-5578 or by email at support@ce-go.com