Virtual Social Skills Groups Using a Playful ACT Approach
Participants will learn how to translate in-person play and social skills groups for older children to a telehealth group play therapy format with considerations for law and ethics, member selection, agenda and limit setting. Participants will learn how to embed research-based directive interventions inspired by Acceptance and Commitment Play Therapy (ACPT), Teaching Interactions and Behavior Skills Training and Theraplay® Group Connection and Movement Activities. Fun digital friendly games will be shared as well! Less...
Learning Objectives
Identify legal & ethical issues related to telehealth play and social groups
Identify benefits and limitations to telehealth groups
Describe at least 3 research-based interventions inspired by ACPT, Teaching Interactions and Theraplay
List at least 3 playful games that translate well to a digital and virtual landscape
Learning Levels
Thursday, March 04, 2021
09:00 AM PST - 12:00 PM PST
Register for this Webinar
$45.00
About the speaker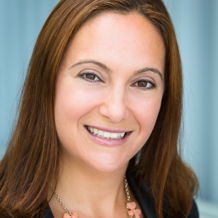 Monica Fyfe, MFT, BCBA, RPT-S
Executive Director, Our Village
Monica Fyfe, MFT, BCBA, RPT-S is the founder and Executive Director of Our Village, a 501c3 non-profit agency in Redondo Beach, CA. Monica is a licensed Marriage and Family Therapist, a Registered Play Therapist-Supervisor, and a Board Certified Behavior Analyst. Monica is an adjunct professor at Pepperdine University in the Graduate School of Education and Psychology. Monica also is an instructor in UC San Diego's Play Therapy Certification program. Monica is in private practice at her company called Play 2 Learn, is a Certified PEERS® Social Skills Group Facilitator for Adolescents and Young Adults, and is a Foundational Theraplay® Practitioner.
CE Information
- Earn 3 CE Hours
CE Approvals
Association of Play Therapists
Our Village is approved by APT to offer continuing education specific to play therapy (APT Approved Provider Number: 20-614). Due to COVID-19 health concerns, this one-time online event has been approved by APT for 3 CONTACT CE Hours.
Behavior Analyst Certification Board
This workshop meets the qualifications for 3 hours of continuing education units as required by the Behavior Analyst Certification Board (BACB). Our Village is approved by the BACB to offer continuing education units (ACE Provider Number: OP-20-3298).
CE Process Info
A continuing education certificate for the event will be obtained using the website, CE-Go. After the event, you will receive an email containing a link to CE-Go. (This link will be sent to the email account you used to register for the event).
Upon accessing the CE-Go website, you will be able to:
• Complete evaluation forms for the event
• Download your continuing education certificate in a PDF format
If you have any questions or concerns regarding the CE-Go process, please contact CE-Go at 888-498-5578 or by email at support@ce-go.com