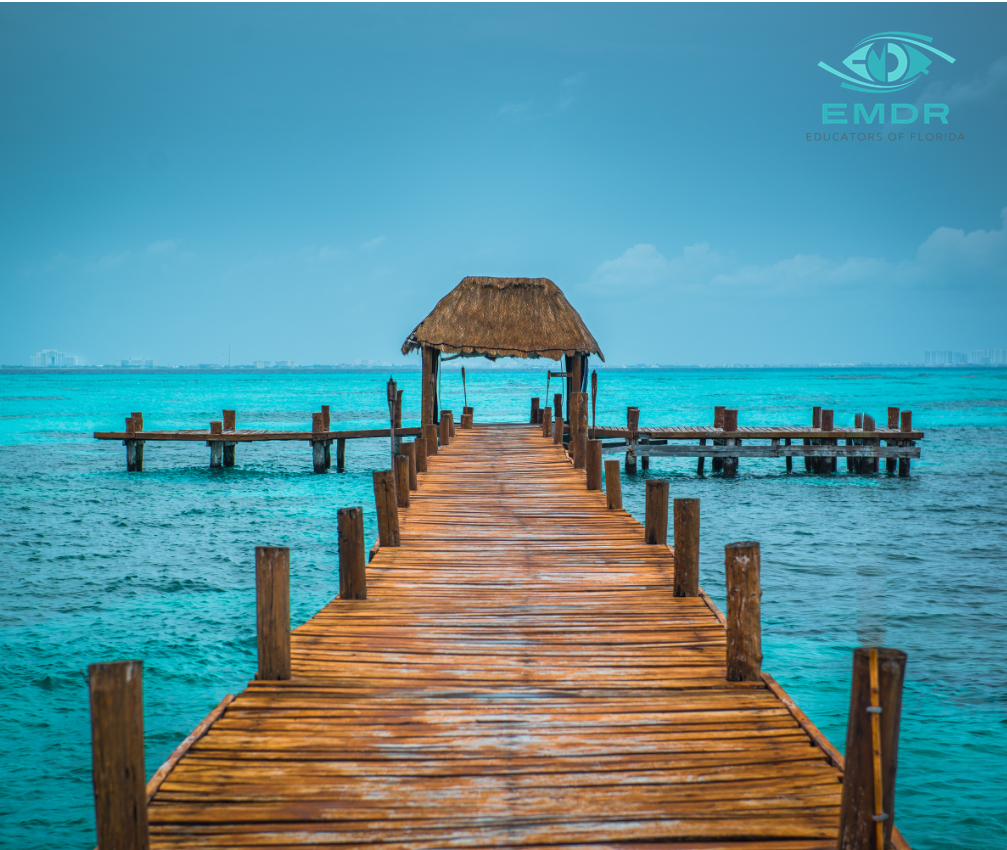 Virtual EMDR Training With Dr. Andrew J. Dobo
Date: February 25 - April 03, 2022
Complete your EMDR therapy training online with this EMDRIA approved virtual training. This live interactive webinar based training will take place over the course of two weekends (September 17 - 19 and November 19 - 21, 2021) and fulfill lecture and practicum requirements for EMDR therapy training.

Eye Movement Desensitization and Reprocessing (EMDR) therapy is compatible for most clinical settings. EMDR therapy has established itself as a viable psychotherapy for the treatment of trauma and other related mental health disorders. EMDR therapy is an efficacious treatment for Post-Traumatic Stress Disorder (PTSD). Research is continuing to demonstrate the widespread applicability of EMDR therapy for a variety of clinical presentations.

This training uses both didactic, video, demonstration, and experiential components to explain the theoretical elements of EMDR therapy and to clear up common misconceptions about this therapeutic approach. The training includes ten hours of group consultations after the training to deepen the trainee's understanding of EMDR therapy. Case presentations and demonstrations will show participants how this approach can serve as a powerful clinical model in the treatment of numerous Axis I disorders, for children and adults.

This includes but is not limited to abuse, assault, and more recently, addictions. It has long been associated with the treatment of PTSD in combat veterans (Amen, 2001). The first part of the training reviews the research, history and development of this therapy. The method, model and neurological mechanism (Bergmann, 2000; Servan-Schrieber, 2000; Stickgold, 2002) and behavioral changes (Armstrong & Vaughan, 1996; MacCulloch & Feldman, 1996) are explained and defined. The participants will understand the 8-phases treatment model, the 8-procedural steps of EMDR therapy and the three-pronged approach this model uses as a comprehensive treatment (Shapiro, 2002).

The dual awareness stimulation is administered, explained, demonstrated and practiced within the context of the model (Andrade et. Al., 1997; Kavanaugh, Freese, Andrade, & May, 2001). Additionally, affect management and grounding skills, target development strategies, negative cognition development and legal and ethical issues as it relates to EMDR therapy and the difference between this model and others.

These twenty hours of instruction teach the trainee all the requisite skills, which are reinforced by the twenty hours of practicum. The training prepares the trainee how to use the EMDR therapy model safely and appropriately.

Also, included in the training is the explanation of the Adaptive Information Processing Model (AIP) developed by Francine Shapiro, which includes specific principles and protocol that predicts treatment outcome. This provides the structural component of this model. EMDR therapy is also compared to other treatment modalities in this training so one can assess the similarities and differences.

Trainees will learn how to develop of the timeline and negative cognition identification/approach (Andrade, Kavanagh, & Baddeley, 1997; Lipke, 1999) and incorporate it in the model.

This course is designed for the clinician to experience the practice of EMDR Therapy. The material is based on Francine Shapiro's Seminole book: Eye Movement Desensitization and Reprocessing: Basic Principles, Protocols and Procedures, Third Edition, (New York & London: Guilford Press, 2018). As well as other empirical research, some of which are cited here. It will address special populations and situations as well.



We have payment plans! Call us at (772) 589-7680 for more information.