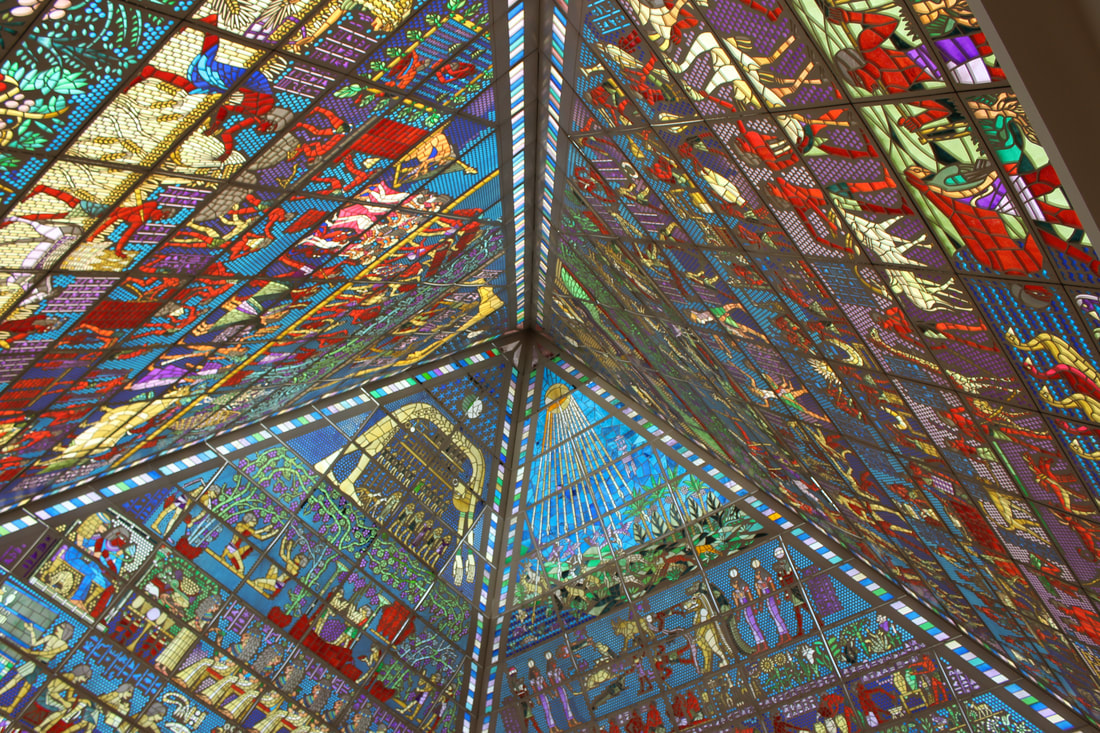 Two Day EMDR Therapy Advanced Topics Workshop (Webinar)
Date: November 19 - 20, 2020
Join Dr. Jamie Marich and Rachel Weaver MSW, LISW-S, LICDC-CS, DBTC, REAT, RMT for one or both days of workshops!
Each course offers 6 CE and EMDRIA credits

November 19, 2020
Healing Spiritual Abuse with EMDR Therapy: Generally defined as the use of God or religion as tools to gain power and control by the abuser, spiritual abuse is one of the most overlooked forms of abuse in clinical settings. However, the willingness to address it will give clinicians added insight into many of their clients and how to more effectively and holistically address treatment. Spiritual abuse is not just relevant for those who have been members of cults---it is a very real condition that often occurs in individuals who have been abused, or who struggle with addiction issues. The aim of this presentation is not to single out any one group; rather, to examine common themes of power, control, and shaming/manipulation that exists across religions and spiritual practices. The Adaptive Information Processing (AIP) Model offers an excellent lens through which to conceptualize spiritual abuse as a trauma. Patterned sets of negative cognitions needing to be addressed as treatment issues (e.g., "I am undeserving in God's eyes," "Love is earned," "I am not worthy of Divine love," "I am shameful/cast to hell," etc.) can be elegantly targeted with the standard EMDR protocol/targeting sequences and conceptualized within the 3-pronged protocol. This workshop is the first of its kind to comprehensively define spiritual abuse, frame it within the context of AIP/trauma-informed care, and provide solutions for how to heal it using the EMDR approach.

In this workshop, theories of spiritual abuse and approaches to understanding it are explored through pastoral, developmental, and clinical lenses. Special consideration will be paid to how spiritual abuse can be described as a trauma framed by the AIP model. Literature review within EMDR literature and in the larger canon of writing about spiritual abuse are woven into the lecture material. Interactive participation is encouraged throughout the presentation as a way of getting participants to engage in their own case conceptualization. Case studies from the presenter's vast experience on using EMDR as a primary treatment approach in the treatment of spiritual abuse cases (comborbid with other diagnoses and as a general wellness issue) are an integral part of the presentation. Specific targeting sequences using negatively charged spiritual cognitions as access points to phases 3-6 are reviewed and shared. Challenges for personal reflection and other critical thinking activities will help participants understand how the construct of spiritual abuse is relevant to clinical practice and apply this knowledge to all 8 phases of the EMDR protocol. Finally, writing on the theory and practice of helping clients develop healthy spirituality is presented and discussed. Specific connections are made to implementing spiritual resourcing as a phase 2 strategy within EMDR, and for work in phases 7 & 8.
November 20, 2020
EMDR Therapy and DBT for Trauma-Focused Care: Dialectical behavior therapy (DBT) is a comprehensive mindfulness-informed intervention for addressing emotional dysregulation as it manifests in a variety of diagnoses. DBT can be used as a stand-alone intervention, or its numerous components (particularly the skills) can be utilized within a comprehensive paradigm of trauma focused care. DBT skills have long been integrated alongside EMDR therapy, especially in Preparation (Phase 2). In this course, participants will gain deeper insight into just how much DBT and EMDR have in common, and consider a richer array of applications for how one can support the other. Participants will learn and apply a multitude of DBT skills and concepts alongside EMDR therapy Phases 2, 7, and 8. Explore how DBT skills and concepts can assist EMDR therapists to work with complicated scenarios related to abreaction, dissociation, and complex trauma within Phases 3-6 of the standard EMDR protocol. Connections between AIP and biosocial theory (DBT) also highlighted, with implications for client history (Phase 1) and case conceptualization explored. Several case studies of how DBT skills were successfully integrated into EMDR therapy are explored throughout the presentation drawing on the presenters' clinical experiences.
---