Treating Pediatric OCD: The Good, The Bad, and The Completely Disgusting!
Obsessive Compulsive Disorder (OCD) is a serious problem, impacting 1-3% of people across the lifespan. OCD most commonly starts in childhood and can impact kids' and teens' ability to function at school, with friends, and at home. Unfortunately, because many people with OCD recognize that what they are doing is "weird" or "gross" or makes them feel "crazy," they try to hide it, and so are often misdiagnosed or do not receive appropriate treatment. But there are treatments available that can work, and getting an accurate diagnosis and appropriate treatment early can help these kids and teens f...Read moreeel better faster and grow up more prepared to cope with their OCD over the course of their life.

This webinar will help you learn to identify pediatric OCD, and then understand the basics of the most effective form of therapy - Exposure and Response Prevention. It will help you start to learn to go beyond the basic idea of exposures with kids, and learn to tailor exposures and exposure hierarchies to every individual while keeping kids engaged in the process despite the discomfort an exposure can create. It will discuss the role of parents and therapists as they help their kids "ride the wave" of anxiety. Less...
Learning Objectives
State 3 common obsessive and compulsive symptoms in kids and teens
List a basic 10-item exposure hierarchy for common OCD symptoms
Write an effective exposure activity that both increases a child's level of discomfort, while limiting their engagement in ritualized behaviors to reduce that discomfort
Friday, February 07, 2020
12:00 PM EST - 01:00 PM EST
Register for this Webinar
$10.00 - $25.00
About the speaker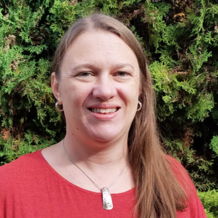 Rindee Ashcraft, PhD
Psychologist, Polaris Family Behavioral Health
Dr. Ashcraft is a licensed clinical psychologist and specializes in the use of Exposure and Response Prevention to treat pediatric Obsessive Compulsive Disorder. She earned her doctorate in Clinical Psychology at California School of Professional Psychology at Alliant International University. She is passionate about providing evidence-based care to children and adolescents with anxiety and obsessive compulsive spectrum disorders. She is the founder of Polaris Family Behavioral Health, PLLC, a private practice in Bellevue, Washington that specializes in treating individuals of all ages with anxiety and obsessive compulsive related disorders. She is BTTI certified in Exposure and Response Prevention Treatment.
CE Information
- Earn 1 CE Hour
CE Approvals
American Psychological Association
CE Learning Systems, LLC is approved by the American Psychological Association to sponsor continuing education for psychologists. CE Learning Systems maintains responsibility for this program and its content.
CE Process Info
A continuing education certificate for the event will be obtained using the website, CE-Go. After the event, you will receive an email containing a link to CE-Go. (This link will be sent to the email account you used to register for the event).
Upon accessing the CE-Go website, you will be able to:
• Complete evaluation forms for the event (Mandatory to receive credit)
• Download your continuing education certificate in a PDF format
If you have any questions or concerns regarding the CE-Go process, please contact CE-Go at 877 248 6789 or by email at [email protected]