Global Crisis and Trauma in the LGBTQ Community
The LGBTQ community experiences trauma at higher rates than the general population. Join us in learning how systems and institutions impact this disparity. Learn practical implementations for clinical practice regarding trauma in the LGBTQ community. Less...
Learning Objectives
Will be able to identify specific trauma in the LGBTQ community and how intersections within the community can be impacted disproportionately.
Will identify applicable interventions related to trauma during the COVID-19 crisis
Wednesday, July 01, 2020
12:00 PM EDT - 01:00 PM EDT
Register for this Webinar
$25.00
About the speaker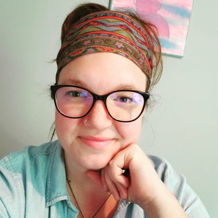 Jessica Homan, LISW-S (she/her/hers)
Clinician
Jess Homan (She/Her/Hers) Jess received her BA in Sociology in 2007 from Bowling Green State University and her Masters in Social Work from The Ohio State University in 2013. The majority of her social work career was been dedicated to developing an LGBTQ program at the VA and serving LGBTQ Veterans. She was the LGBTQ Veteran Care Coordinator Lead for the VAs in Michigan, Ohio, and Indiana. Jess also developed a 3 day LGBTQ education program that was spread to 15 VAs, nationwide. Her article "The Importance of Assessing Sexual Orientation and Gender Identity in a Health Care Setting: An emphasis on LGBTQ veterans" was published in NASW's Health publication, as well as their Social and Economic Justice and Peace Publication. Jessica has presented at international and national conferences on LGBTQ issues.
CE Information
- Earn 1 CE Hour
CE Approvals
Ohio Counselor Social Worker Marriage and Family Therapist Board
Clintonville Counseling and Wellness is approved by the state of Ohio Counselor, Social Worker and Marriage and Family Therapist board as a continuing Professional Education Provider for Counselors and Social Workers Only (#RCS012001)
CE Process Info
A Continuing Education Certificate for this program will be obtained using the website CE Go. Approximately 3 days after the event, you will receive an email with a link to CE Go. This link will be emailed to the account you used to register for this event.
Upon accessing the CE-Go website, you will be able to:
Complete the mandatory evaluation forms for the event

Download your CE Certificate in PDF form
For questions regarding this program and its content, please contact April Cunningham, LPCC-S at [email protected].