The Curious Observer: The Mindful Path to Working with Countertransference with Eating Disorder Patients
It is a normal experience to be affected by our patients. As clinicians, we will find ourselves touched by the pain, courage, and resiliency of those who come to us for help. We will care deeply for their psychological, spiritual, and physical well-being. We also sit in the consultation room with our own bodies, our own stories, and our own woundings. Our countertransference reactions may present in the form of compassion fatigue, anger, frustration, admiration, caretaking, boredom, worry, over-personalizing, or psychosomatic symptoms. Clinicians working with patients diagnosed with eating dis...Read moreorders are often presented with clinical issues brimming with complicated multilayered challenges and ambivalence about treatment and recovery. Due to the nature of these problems with eating, food, and body, this may present itself in the therapeutic relationship or treatment milieu as a significant disconnect in treatment goals between clinician/treatment team and the patient. These scenarios may be ripe for transference and countertransference work. While the therapist-patient relationship is known to be a reliable predictor of positive outcomes in treatment, transference and countertransference opportunities require care and attention or they may become obstacles impeding the healing effects of this relationship.

There are additional challenges in the current climate where we are negotiating teletherapy, establishing new boundaries, and navigating differing political opinions. During a global pandemic, the clinician is also experiencing a crisis and may be dealing with their own stress, fears, and traumas along with their clients. Our experience of the patient is influenced by our own past and current life experiences and clinicians may find themselves struggling with difficult to manage countertransference reactions.

This talk will explore symbolic meanings and proposes use of the teachings and practices of mindfulness and specifically, the constructs of curiosity and non-reactivity to manage therapist countertransferential reactions in working with eating disorder patients as well as discussing the use of clinical discernment for when and how to bring countertransference reactions and the therapists' own mindfulness practices into the room with that patient. Less...
Learning Objectives
Identify common countertransference reactions in working with eating disorder patients
Recognize signs of somatic countertransference in their own bodies
Discuss specific ways in which the use of mindfulness practices help manage countertransference reactions
Friday, October 23, 2020
12:00 PM PDT - 01:30 PM PDT
Register for this Webinar
About the speaker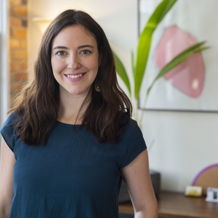 Nikki Rollo, PhD, LMFT, CEDS-S
Marriage and Family Therapist
Nikki is a licensed marriage and family therapist in California and New York and has successfully defended her dissertation at Pacifica Graduate Institute with a Ph.D. in Depth Psychology in May 2015. She has worked in various aspects of eating disorder treatment over the past ten years, utilizing her experience as a clinician and passion for the idea that relationships are healing to inform her efforts in program development, staff training, and in directing admissions, operations, business development and clinical outreach. She brings experience in opening eating disorder treatment centers and a passion for creating healing spaces for patients to begin recovery. Integral to her clinical philosophy is her personal practice of yoga and meditation including completing a Yoga teacher training with an emphasis on trauma-sensitive mind-body movement. She is the founding chair of the International Association of Eating Disorder Professionals, San Diego Chapter, and has served on several chapters over the past eight years.
CE Information
- Earn 1.5 CE Hours
CE Approvals
American Psychological Association
CE Learning Systems, LLC is approved by the American Psychological Association to sponsor continuing education for psychologists. CE Learning Systems maintains responsibility for this program and its content.
CE Process Info
A continuing education certificate for the event will be obtained using the website, CE-Go. After the event, you will receive an email containing a link to CE-Go. (This link will be sent to the email account you used to register for the event).
Upon accessing the CE-Go website, you will be able to:
• Complete evaluation forms for the event (Mandatory to receive credit)
• Download your continuing education certificate in a PDF format
If you have any questions or concerns regarding the CE-Go process, please contact CE-Go at 877 248 6789 or by email at [email protected]