Studt Practicum #171 - Brain Based Visual Impairment
This three-hour lecture will provide a holistic understanding of the visual and other sequalae of pediatric based vision impairment. This presentation will attempt to provide information and an approach to diagnosis and treatment in ways that will provide an introduction for someone new to this topic as well as provide insights for those who have worked with this population. Cases from our clinic will aid in illustrating many of the teaching points with time for significant exchange provided. Less...
Learning Objectives
Upon completion of the course, participants will be able to obtain an extensive and pertinent history of the CVI case, assess the visual function as well as the functional visual needs of a CVI case and provide a report that addresses the rational for diagnosis as well as a collaborative treatment plan.
Sunday, September 19, 2021
09:00 AM PDT - 12:00 PM PDT
Register for this Webinar
About the speaker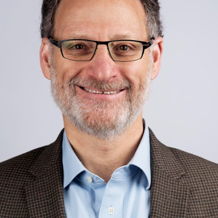 Barry S Kran, OD, FAAO
CE Information
- Earn 3 CE Credit Hours
CE Approvals
COPE
This lecture is COPE approved #74116-NO
CE Process Info
Each professional is responsible for the individual requirements as stipulated by his/her licensing agency. Please contact your individual licensing board/regulatory agency to review continuing education requirements for licensure renewal. Please note: You must attend "live" (in real-time) to earn CE's.
A continuing education certificate for the event will be obtained using the website, CE-Go. Before the event, you will receive an email containing a link to CE-Go. (This link will be sent to the email account you used to register for the event).
Upon accessing the CE-Go website, you will be able to:
Complete evaluation forms for the event

Download your continuing education certificate in a PDF format
If you have any questions or concerns regarding the CE-Go process, please contact CE-Go at 888-498-5578 or by email at support@ce-go.com
Please Note: Emails for this event will come from "support@ce-go.com". Please make sure to check your spam/junk folder in case those emails get "stuck". We'd also suggest "whitelisting" support@ce-go.com. This tells your email client that you know this sender and trust them, which will keep emails from this contact at the top of your inbox and out of the junk folder.