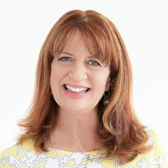 Feeding FUNdamentals, LLC was founded in 2010 by Erin Sundseth Ross, Ph.D., CCC-SLP to advance the practice of infant feeding using evidence-based methods, with an emphasis on neuroprotective caregiving and family inclusion.

Dr. Erin Ross is the creator of SOFFI®, a holistic feeding program for caregivers in the NICU. Dr. Ross received her Ph.D from the University of Colorado in 2007, and her Master's Degree in Speech and Language Pathology in 1988. She completed a two-year Post-Doctoral Fellowship in the Section of Nutrition, University of Colorado Denver in 2009. Dr. Ross provides clinical consultation to several NICUs within the HealthONE System, in addition to providing professional education and research consultation through Feeding FUNdamentals, LLC. She is currently a Clinical Instructor at the University of Colorado Anschutz, School of Medicine and is on Faculty at the Rocky Mountain University of Health Professions. Dr. Ross has published several book and journal articles and specialized clinically in the areas of feeding skill development, and the etiology and treatment of feeding and growth problems in infants and very young children. She brings over 30 years of experience and provides a perspective that crosses over the initial hospitalization through the first 5 years of life.

Speaker Financial Disclosures:

Erin Ross is the owner of Feeding Fundamentals, LLC and owns the intellectual property (inclusive of SOFFI®) and receives a salary. She also receives a salary as a faculty member of the Rocky Mountain University of Health Professions and as a Developmental Specialist for the HealthONE Hospital Systems. Dr. Ross is also a paid consultant for Gerber Baby Foods (Nestec) and Intertek. She is paid as a speaker for Toomey and Associates, Inc. and receives royalties for content.

Speaker Non-financial Disclosure:

Dr Ross is currently the Chair of Advocacy Pillar for Feeding Matters. She is also an Assistant Clinical Professor at the University of Colorado School of Medicine. Dr. Ross is a Member of the Consensus Committee– Developmental Care Standards for Infants in Intensive Care, and has written related book chapters for Elsevier and Thieme Publishers.
Sessions