Rooted in Hope: Grief after Suicide and Traumatic Loss
General discomfort addressing and supporting death, grief, and trauma coupled with societal pressures to "get over" or fix an inalterable situation, can often leave grieving individuals feeling isolated and mired in their grief. Children face additional challenges integrating losses into their lives related to developmental influences and a limited repertoire of coping tools often coupled with social stigmas.

We will illuminate common (sometimes challenging) responses to loss and grief myths, identify unique considerations following suicide and traumatic loss, and outline helpful caregiver...Read more responses and interventions when supporting an individual after a loss by suicide or traumatic loss. Less...
Learning Objectives
Identify differences between grief responses for youth and adults.
Identify unique considerations of grief following a death by suicide or traumatic loss.
Illuminate developmental influences on grief responses.
Discuss grief styles and strategies for supporting four different styles.
Outline two models of trauma care.
Identify helpful caregiver responses/interventions including practical language and experiential tools.
Friday, October 20, 2023
11:00 AM CDT - 02:00 PM CDT
Register for this Webinar
$10.00 - $40.00
EARN 3 CE Credit Hours
Click Here to
Register
About the speaker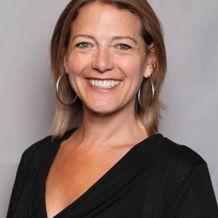 Tina Barrett, EdD, LCPC
Dr. Tina Barrett has over 25 years of experience with grief and trauma support programs. Since 1994, she has specialized in family systems, strength-oriented outdoor-based support following grief and trauma. Barrett is a licensed counselor with experience in schools, psychiatric hospitals, treatment centers, group homes, and private practice. She is the Founder/Executive Director of Tamarack Grief Resource Center. Barrett serves on the Advisory Committee for the National Bereavement Camp Standards of Practice; on the Advisory Board for Tragedy Assistance Program for Survivors (TAPS); on the National Alliance for Children's Grief (NACG) Board of Directors; and on the Leadership Team of Project Tomorrow Montana. She received the 2019 National Community Educator Award from the Association of Death Educators and Counselors.
CE Information
- Earn 3 CE Credit Hours
CE Approvals
American Psychological Association
CE Learning Systems, LLC is approved by the American Psychological Association to sponsor continuing education for psychologists. CE Learning Systems maintains responsibility for this program and its content.
CE Process Info
Professional boards across different states vary in what they will accept. The approvals associated with this event offer credits to a target audience of behavioral health professions, across the widest number of states. If you are unsure if the provided approvals will be accepted by your board, we recommend reaching out to your board office for clarification regarding whether the offered CE's will be accepted.
Each professional is responsible for the individual requirements as stipulated by his/her licensing agency. Please contact your individual licensing board/regulatory agency to review continuing education requirements for licensure renewal. Please note: You must attend "live" (in real-time) to earn CE credits.
Before the event, you will receive an email from CE-Go with access to the virtual event. After the event, you will receive access to your evaluation and continuing education certificate via a personalized "attendee dashboard" link, hosted on the CE-Go website. This link and access to the virtual event will be sent to the email account you used to register for the event.
Upon accessing the CE-Go "attendee dashboard", you will be able to:
Complete evaluation forms for the event

Download your continuing education certificate in a PDF format
If you have any questions or concerns regarding the CE-Go platform, please contact CE-Go at 888-498-5578 or by email at support@ce-go.com Please Note: Emails for this event will come from "support@ce-go.com".
If you have any continuing education related questions, please contact your event organizer.

Please make sure to check your spam/junk folder in case those emails get "stuck". We'd also suggest "Allowlisting" support@ce-go.com. This tells your email client that you know this sender and trust them, which will keep emails from this contact at the top of your inbox and out of the junk folder.
Disclosure
DISCLOSURE OF RELEVANT FINANCIAL RELATIONSHIPS
CE Learning Systems adheres to the ACCME's Standards for Integrity and Independence in Accredited Continuing Medical Education. Any individuals in a position to control the content of a CE activity ― including faculty, planners, reviewers, or others ― are required to disclose all relevant financial relationships with ineligible entities (formerly known as commercial interests). All relevant conflicts of interest have been mitigated prior to the commencement of the activity.

The following relevant financial relationships have been disclosed by this activity's planners, faculty, and the reviewer:


PLANNERS AND REVIEWER
The planners of this activity have reported that they have no relevant financial relationships.

FACULTY
The faculty of this activity have reported that they have no relevant financial relationships.