Recognizing Childhood Relational Trauma
The traumatic effects of childhood relational trauma and emotional neglect are significant. Neuroimaging of the brain reveals how our fundamental needs for love, connection, safety and nurture are distorted when those we are programmed to depend on hurt us or treat us without emotional warmth. The outcomes are severe: those who have experienced childhood trauma can remain affected for years, cycling through depression, isolation, addiction, eating disorders, anxiety, insomnia, risk-taking behaviors, self-loathing behaviors and self-neglect. As tragic as this is, healing from childhood emotiona...Read morel neglect is possible. When individuals with a childhood trauma history seek treatment for an eating disorder or a substance use disorder, healing will occur in stages. Learn about these stages and the first steps to take in this process: a full and accurate assessment by the clinical team. Less...
Learning Objectives
Recognize two signs of childhood maltreatment in clients with eating disorders and/or substance use disorder.
Explain the link between childhood emotional neglect and maladaptive coping behaviors in adults.
Identify two skills to use when assessing patients for childhood trauma and emotional neglect.
Friday, April 23, 2021
10:00 AM PDT - 11:30 AM PDT
Register for this Webinar
About the speaker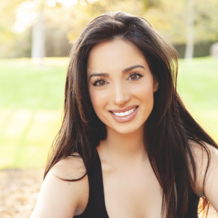 Dr. Moreen Rubin, LMFT, PsyD
Dr. Rubin is a licensed marriage and family therapist and doctor of psychology. She specializes in treating eating disorders, obsessive compulsive disorder and mood disorders. She is also certified to treat trauma. Dr. Rubin works with individuals and couples in her private practice in Southern California. As an expert in eating disorder recovery, she has served as the clinical director for several luxury treatment centers in Southern California and has run and opened multiple residential and daily treatment programs. Dr. Rubin regularly holds workshops and is an approved supervisor for unlicensed therapists. She is also a member of California Association of Marriage and Family Therapists (CAMFT), regularly providing continuing education courses for professionals on the topic of eating disorder recovery and healing from complex relational trauma. In her leisure time, she enjoys spending time with family, being out in nature, gardening, dancing and reading.
CE Information
- Earn 1.5 CE Credit Hours
CE Approvals
American Psychological Association
CE Learning Systems, LLC is approved by the American Psychological Association to sponsor continuing education for psychologists. CE Learning Systems maintains responsibility for this program and its content.
CE Process Info
Each professional is responsible for the individual requirements as stipulated by his/her licensing agency. Please contact your individual licensing board/regulatory agency to review continuing education requirements for licensure renewal. Please note: You must attend "live" (in real-time) to earn CE credits.
Before the event, you will receive an email from CE-Go with access to the virtual event. After the event, you will receive access to your evaluation and continuing education certificate via a personalized "attendee dashboard" link, hosted on the CE-Go website. This link and access to the virtual event will be sent to the email account you used to register for the event.
Upon accessing the CE-Go "attendee dashboard", you will be able to:
Complete evaluation forms for the event

Download your continuing education certificate in a PDF format
If you have any questions or concerns regarding the CE-Go process, please contact CE-Go at 888-498-5578 or by email at support@ce-go.com Please Note: Emails for this event will come from "support@ce-go.com".
Please make sure to check your spam/junk folder in case those emails get "stuck". We'd also suggest "whitelisting" support@ce-go.com. This tells your email client that you know this sender and trust them, which will keep emails from this contact at the top of your inbox and out of the junk folder.