Not Just "Shy:" Social Anxiety – Play Therapy Assessment and Treatment - cancelled
Learn to distinguish between social anxiety and generalized anxiety or phobias. Review assessment and case conceptualization using evidence-based approaches including Cognitive Behavioral Therapy (CBT) and Exposure. Learn Play Therapy interventions for assessment and treatment to help anxious children. Interventions will be demonstrated and practiced.
You will also learn strategies for helping parents reduce accommodations while staying connected to their child. This experiential workshop will provide a framework for using play therapy with socially anxious children and teens. Play therapy...Read more techniques (in-person and virtual) will be demonstrated and practiced. Less...
Learning Objectives
Define Social Anxiety and differential diagnosis when compared to Separation Anxiety, Obsessive-Compulsive Disorder, and Specific Phobias.
Explain how avoidance increases anxiety and interferes with treatment.
Develop a treatment plan for a child with Social Anxiety.
Implement differential assessments for anxiety
Describe 3 play-based techniques to help children express their anxiety.
List sensory activities to self-regulate.
Describe 3 play therapy techniques that can help children with cognitive restructuring.
State ways parents can participate in the treatment.
Learning Levels
Thursday, April 22, 2021
09:00 AM PDT - 12:00 PM PDT
$55.00
About the speaker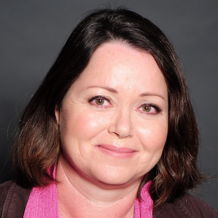 Ofra Obejas, LCSW, RPT-S, EMDRIA Certified
Ofra Obejas, LCSW, is a play therapist in the Los Angeles area. She is a credentialed Registered Play Therapist- Supervisor Level and a certified EMDR therapist. As a psychotherapist in private practice, she combines her expertise in child therapy modalities and EMDR to treat childhood trauma and other pervasive disorders of childhood. She is also is an instructor at the UCSD Extension Play Therapy Certificate Program.
CE Information
- Earn 3 CE Hours
CE Approvals
Association of Play Therapists
This workshop meets the qualifications for 3 hours of continuing education as required by the Association for Play Therapy (APT). Our Village is approved by APT to offer continuing education specific to play therapy (APT Approved Provider Number: 20-614).


Due to COVID-19 health concerns, this one-time online event has been approved by APT for 3 CONTACT CE Hours
CE Process Info
A continuing education certificate for the event will be obtained using the website, CE-Go. After the event, you will receive an email containing a link to CE-Go. (This link will be sent to the email account you used to register for the event).
Upon accessing the CE-Go website, you will be able to:
• Complete evaluation forms for the event
• Download your continuing education certificate in a PDF format
If you have any questions or concerns regarding the CE-Go process, please contact CE-Go at 888-498-5578 or by email at support@ce-go.com
Our Village provides in-person, virtual and non-contact trainings for the community and professionals!
Depending on the related topic of our workshops, your attendance and quiz score of 80% or higher can offer you continuing education.
We are proud to be an Association for Play Therapy, APT Approved Provider Number: 20-614 .