Rachel Porter, PsyD, is an eating disorders professional living and working in Durham, NC. Dr. Porter has worked in the eating disorders field for 14 years, all at higher levels of care. Dr. Porter is currently the primary therapist at Carolina House's gender inclusive residence as well as the Clinical Care Advocate for Carolina House. Dr. Porter is an anti-stigma advocate, a Health at Every Size provider, and committed to using her many privileges to support and provide compassionate and inclusive care. In her personal time, Dr. Porter enjoys spending time with her husband and cats, reading, and trying to see Hamilton: An American Musical as many times as humanly possible.
Session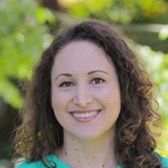 Juli has spent the last 19 years working with adolescents and their families in a variety of settings, and has been with Center for Discovery since 2007. As the Director of Training at Center for Discovery, she is responsible for overseeing and training the clinical staff in Discovery's eating disorder division and is a certified eating disorders specialist and supervisor. Her previous experience includes working as a regional director, being a program director at one of Discovery's eating disorder residential locations, working at the PHP level of care in adolescent mental health, and working as an in-home behavioral coach. Juli is a national speaker on the subject of eating disorders. Her passion for clinical excellence and skills as a mentor and teacher have inspired countless members of the Discovery team. Juli is a fearlessly authentic psychotherapist with an approachable style, and especially enjoys helping clients reconnect with their families through the process of family therapy.
Session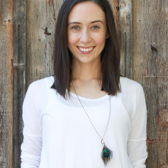 Taylor is a registered dietitian and board-certified specialist in sports dietetics. She graduated from the University of Missouri with a Bachelor of Science degree in Medical Dietetics and has held a personal trainer certification through the American Council on Exercise since 2010. Taylor joined the McCallum Place team in 2014 and works with patients in the Residential and Partial Hospitalization Programs, helping them rediscover healthy relationships with food and exercise. Taylor enjoys educating patients on the science of food and exercise to help them challenge rigid and distorted beliefs and promote flexibility, moderation, and balance. She is a member of the Academy of Nutrition and Dietetics and an affiliate of the Missouri Dietetic Association.
Session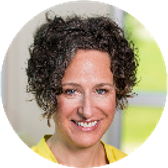 Dr. Lampert is the Chief Strategy Officer for The Emily Program, a leading comprehensive eating disorder treatment program with 15 locations in 4 states. Additionally, she is Co-Founder and President of the Residential Eating Disorders Consortium (REDC), Treasurer of the Eating Disorders Coalition (EDC), and past-president and current Board Member of WithAll (formerly The Emily Program Foundation). She holds an adjunct graduate faculty position in the Department of Food Science and Nutrition at the University of Minnesota.
Session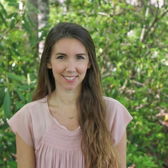 Prior to her time at Tapestry, Amanda Wasserman has many years of experience working in the eating disorder community, focusing on providing evidence-based therapeutic services. She has extensive experience working with adolescent and adult clients with eating and other emotional disorders. As a licensed clinical mental health counselor, Amanda is passionate about educating and empowering clients and their loved ones in the treatment and recovery process. Amanda's integrative therapy approach spans psychodynamic, cognitive behavioral therapy, acceptance and commitment therapy and family-based treatment modalities.
Session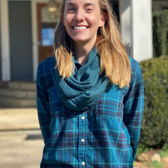 As a Registered Dietitian at Tapestry's Women-Only Behavioral Health Center in Brevard, Sarah Rice is responsible for evaluating clients for nutritional deficiencies as well as any maladaptive coping skills and weight-related behaviors and beliefs. Sarah provides nutrition therapy and education to promote recovery and restoration of health by implementing principles of Intuitive Eating and Health at Every Size. Sarah utilizes a variety of therapeutic modalities including exposure therapy, ACT, CBT, and DBT to challenge food fears and negative thought patterns that maintain the eating disorder. Sarah is a Registered Dietitian with 6+ years' experience working in Clinical Nutrition, Food Service Management, Community Nutrition Outreach, and Corporate Wellness. She obtained her Bachelor of Science and completed her Dietetic Internship from The University of Kentucky. When she is not working, Sarah enjoys mountain biking, paddle boarding, hiking, cooking, and reading.
Session