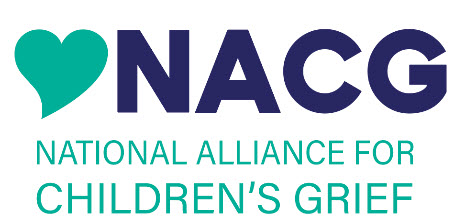 NACG Annual Symposium on Children`s Grief
The 25th National Symposium on Children's Grief will take place on June 29 - July 1, 2022, in Orlando, Florida. The NACG is committed to ensuring a safe and engaging environment for the 2022 symposium. These will include limits in session rooms and hand sanitizing stations. We will share additional information closer to the event.
The National Alliance for Children's Grief (NACG) Symposium is the longest-running and most comprehensive Childhood Bereavement Symposium offered in the United States. The NACG Symposium draws more than 400 children's grief support professionals and volunteers from a variety of organizations throughout and outside the United States each year. The NAGC Symposium provides these individuals with learning experiences, concrete tools, and connection with like-minded individuals. Attendees are able to return home at the end of the NACG Symposium with new information and renewed energy as they continue to provide support to grieving children and teenagers in their local communities. The Symposium is held in a different city in the United States each year to give professionals from around the country the opportunity to attend. Conference fees are kept low to accommodate all income levels for individuals and organizations. Scholarships are offered to those individuals and programs in need of financial assistance to attend. Sign up for our newsletter and follow us on social media for scholarship application opening announcements.
SYMPOSIUM GOALS: The Annual NACG Symposium offers participants the opportunity to learn of the latest research and clinical developments in working with grieving children and teens; enhance skills and knowledge to deliver state-of-the-art services to grieving children and adolescents; engage in dialogue with colleagues, clinicians, researchers, and healthcare professional to exchange ideas information, and clinical expertise. The symposium offers varied Workshops on topics important to children's grief issues, program development, non-profit administration, activities, fundraising, and grief support models, to name a few.
Never been to a symposium? We encourage you to come and connect with this community. Please reach out with any questions you may have. We are happy to help.
---