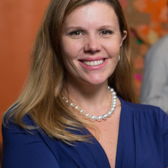 Darcy Walker Krause, J.D., L.S.W., is the Executive Director of Uplift Center for Grieving Children, which serves grieving children, young adults and families in the City of Philadelphia and surrounding counties. Having lost her mother at 15, Ms. Krause is a passionate advocate for grieving children and families. A graduate of the University of Pennsylvania School of Social Policy & Practice and Duke University School of Law, Ms. Krause practiced Labor & Employment law in private practice for five years before moving into the non-profit sector. Ms. Krause has been a guest lecturer at the University of Pennsylvania and Temple University and has been published by the Philadelphia Daily News, the Philadelphia Inquirer, and Medium. She is also a regular presenter at professional conferences, including ADEC and NAGC, specializing in the long-term trajectory of loss and non-profit leadership. Ms. Krause is Vice President of the National Alliance for Grieving Children's Board of Directors.
Session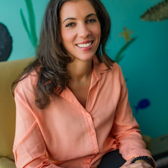 Stephanie N. Cinque, MSW, is a social worker who lived in Sandy Hook, CT with her two children on December 14, 2012. Stephanie graduated from Columbia University with her Master of Science in Social Work and then went on to spend the past decade working within the criminal justice system in New York City and for the State of Connecticut. While working as a social worker Stephanie performed advocacy, trauma-informed crisis counseling, community referrals and mitigation for the indigent population along with child protection work. After the tragic shooting at Sandy Hook School Stephanie felt compelled to help her community and open the Resiliency Center of Newtown (RCN) which is a non-profit that provides therapy, groups and community connection to anyone impacted that day.
Stephanie currently resides in FL and still is serving as the executive director of RCN and also works for the Manatee County School District as s School Climate Specialist. Stephanie's focus within the school district is to help schools better serve children in a trauma-informed setting and implement social-emotional wellness into each school site.
Session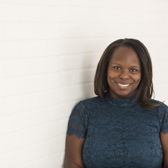 • Responsible for the development and implementation of a district-wide
trauma plan
• Responsible for working with internal and external stakeholders to
facilitate trauma informed practices
• Responsible for assessing staff /school training needs and develops
training on trauma-awareness and evidence-based approaches
• Responsible for creating, monitoring, and synthesizing outcome data
• Oversee District-wide behavioral health services
• Coordinate and collaborate with city partners (Mayors Office and
Community Behavioral Health) as it relates to SDPs behavioral health
needs
• Supervises 13 Master level staff
• Assist with overseeing SDP School Counselors
Session