Manage "A Win-Win: Utilizing Interns to Support Your Agency while Training Future Grief Professionals"
The students of today will soon become your employees and colleagues of tomorrow. Interns can provide a critical resource for agencies to enhance current efforts, grow, and develop new strategies; they also provide a way for your agency to develop competent professionals and "pay it forward". Join us for this collaborative session to explore ways to capitalize on the energy, creativity, and passion of student interns. Explore ways to deepen academic partnerships, recruit students, and develop robust training and supervision strategies to ensure a win-win for agencies and students alike. Whethe...Read morer you are just getting started or have been supervising students for years, everyone is welcome to join this conversation. Brought to you by two interns-turned-employees, now working as agency and university professionals, and one of their former practicum students! Less...
Learning Objectives
Implement strategies to recruit academic partners and student interns.
Assess agency's capacity, strengths, and needs for student interns.
Integrate best practices for training and supervising student interns.
Wednesday, May 18, 2022
02:00 PM EDT - 03:30 PM EDT
Register for this Webinar
About the speakers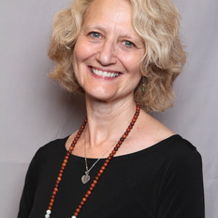 Jennifer Wiles, MA, LMHC, BC-DMT
Director of Children's Services, Beth Israel Lahey Health
Jennifer Wiles, MA, LMHC, BC-DMT is the Director of Children's Services for Beth Israel Lahey Health at Home in Wayland, MA. She is the director of Camp Erin Boston and HEARTplay, a bereavement program for children, teens and young adults of all abilities in the greater Boston area Her current work focuses on Expanding the Language of Grief, which strives to make bereavement support available to those who are marginalized with limited access to services. Jennifer is a board-certified dance movement therapist/licensed mental health counselor and is on the adjunct faculty of Lesley University's Graduate School of Arts and Social Sciences where she also serves as a clinical site supervisor.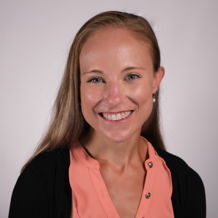 Cathy Fox, MSW
Program Director
Cathy serves as Assistant Professor and Field Education Director for the Social Work Program at Creighton University. As an alum of the program herself, she enjoys educating and supporting students as they prepare to become future helping professionals. Prior to moving to academia, she served over eight years as the Program Director and Director of Operations at Grief's Journey, a grief center in Omaha, Nebraska. The majority of her research and practice is in the field of grief and loss, grounded in trauma, child development, and family systems, with a strong background in mental health and suicide. Cathy currently serves on the Program Committee for Mourning Hope, a grief center in Lincoln, Nebraska, and is an active member of the National Alliance for Grieving Children.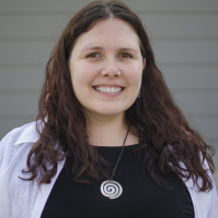 Erin Spalding LCSW-S
Program Director
Erin Spalding LCSW, Program Director joined The Christi Center in 2007. She earned her Bachelor's in Psychology and her Master's in Social Work from the University of Texas. She has worked in a variety of social service settings including, support for the HIV/AIDS and LGBT communities, case management, counseling for youth with developmental disorders, and hospice. Her clinical experience has focused on providing services for kids, teens, and minority populations, particularly in the areas of grief and loss. Her job duties include outreach, program management, program enrichment, crisis intervention, community trainings, intern supervision, and group facilitation.
CE Information
- Earn 1.5 CE Credit Hours
CE Approvals
National Board for Certified Counselors
CE Learning Systems and National Alliance for Children's Grief are cosponsors of this program. The cosponsorship has been approved by NBCC. CE Learning Systems is an NBCC Approved Continuing Education Provider, ACEP No. 5951. The ACEP solely is responsible for this program, including the awarding of NBCC credit.
CE Process Info
Each professional is responsible for the individual requirements as stipulated by his/her licensing agency. Please contact your individual licensing board/regulatory agency to review continuing education requirements for licensure renewal. Please note: You must attend "live" (in real-time) to earn CE credits.
Before the event, you will receive an email from CE-Go with access to the virtual event. After the event, you will receive access to your evaluation and continuing education certificate via a personalized "attendee dashboard" link, hosted on the CE-Go website. This link and access to the virtual event will be sent to the email account you used to register for the event.
Upon accessing the CE-Go "attendee dashboard", you will be able to:
Complete evaluation forms for the event

Download your continuing education certificate in a PDF format
If you have any questions or concerns regarding the CE-Go process, please contact CE-Go at 888-498-5578 or by email at support@ce-go.com Please Note: Emails for this event will come from "support@ce-go.com".
Please make sure to check your spam/junk folder in case those emails get "stuck". We'd also suggest "whitelisting" support@ce-go.com. This tells your email client that you know this sender and trust them, which will keep emails from this contact at the top of your inbox and out of the junk folder.