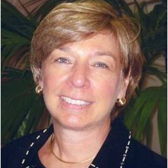 Christine A. Courtois PhD, ABPP specializes in the treatment of trauma, particularly for adults experiencing the effects of childhood incest and other forms of sexual, physical, and emotional abuse. Dr. Courtois has worked with these issues for 30 years and has developed treatment approaches for complex posttraumatic and dissociative conditions for which she has received international recognition.

Dr. Courtois offers integrative and evidence-based relational treatments for clients and consultation for loved ones that involve respect, information, and hope to counter the effects of trauma and abuse. She offers individual and group treatments that use strategies and protocols, personalized to the clients' needs.

Dr. Courtois also offers educational, consulting and support services for professionals involved in treating trauma and complex posttraumatic and dissociative conditions. Seminars, training courses, and individual and group consultation services on numerous trauma-related topics are offered on-site as well as in other locations (nationally and internationally).
Session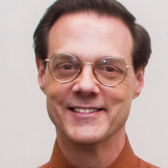 Clifton Mitchell Ph.D. is an international clinical trainer and keynote speaker with over 30 years of training experience. He delivers practical information in a uniquely entertaining, fast-paced style that is filled with humor and illuminating examples. His trainings are based on his books, Priming: Programming the Mind for Habit Change and Success and Effective Techniques for Dealing with Highly Resistant Clients. He has also trained thousands of mental health professionals in the management of difficult, perplexing legal and ethical issues in an entertaining, dynamic game show format.

He is a contributing author in therapy books and published in numerous professional journals including the Psychotherapy Networker, Psychotherapy in Australia, and Journal of Personality Assessment to name a few. Dr. Mitchell is currently a professor Emeritus at East Tennessee State University in Johnson City, TN, where he was awarded Teacher of the Year in 2002. For more information please visit: www.cliftonmitchell.com.
Session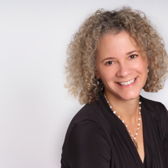 Dr Rebecca Williams is a psychologist, an award-winning author, and a leader in the field of wellness, mental health, addiction recovery, and resilience. Dr Williams has trained over 60 students and post-graduates preparing for demanding careers in hospital settings. She skillfully guides professionals towards activating their resilience and protecting themselves from daily stressors in today's fast-paced medical and mental health environments.
As a licensed psychologist, Dr Williams has been a program director at the VA San Diego Healthcare System for over 20 years. She has also been an Associate Clinical Professor at the University of California, San Diego School of Medicine. Dr. Williams has been invited to present to medical and mental health audiences nationally and enjoys being a frequent guest on lively podcasts that focus on mindfulness, addiction recovery, and psychological well-being.
Dr. Williams has co-authored two books on integrating meditation and mindfulness into recovery from addiction. The first book, The Mindfulness Workbook for Addiction: A Guide to Coping with the Grief, Stress, and Anger that Trigger Addictive Behaviors is popular with both counselors and recovering clients. Her latest book, The Gift of Recovery: 52 Mindful Ways to Live Joyfully Beyond Addiction provides in-the-moment mindfulness skills to enhance recovery and to live a calmer, more balanced, life. Visit the website at mindfulnessworkbook.com.

Session