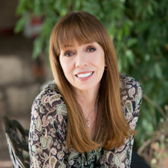 Not long before her fiftieth birthday, Mackenzie Phillips walked into Los Angeles International Airport. She was on her way to a reunion for One Day at a Time, the hugely popular 70s sitcom on which she once starred as the lovable rebel Julie Cooper. Within minutes of entering the security checkpoint, Mackenzie was in handcuffs, arrested for possession of cocaine and heroin.

Born into rock and roll royalty, flying in Lear jets to the Virgin Islands at five, making pot brownies with her father's friends at eleven, Mackenzie grew up in an all-access kingdom of hippie freedom and heroin cool. It was a kingdom over which her father, the legendary John Phillips of The Mamas & the Papas, presided, often in absentia, as a spellbinding, visionary phantom.

When Mackenzie was a teenager, Hollywood and the world took notice of the charming, talented, precocious child actor after her star-making turn in American Graffiti. As a young woman she joined the nonstop party in the hedonistic pleasure dome her father created for himself and his fellow revelers, and a rapt TV audience watched as Julie Cooper wasted away before their eyes. By the time Mackenzie discovered how deep and dark her father's trip was going, it was too late. And as an adult, she has paid dearly for a lifetime of excess, working tirelessly to reconcile a wonderful, terrible past in which she succumbed to the power of addiction and the pull of her magnetic father.

As her astounding, outrageous, and often tender life story unfolds, the actor-musician-mother shares her lifelong battle with personal demons and near-fatal addictions. She overcomes seemingly impossible obstacles again and again and journeys toward redemption and peace. By exposing the shadows and secrets of the past to the light of day, the star who turned up High on Arrival has finally come back down to earth -- to stay.

These days Mackenzie has traded the limelight for the therapists chair. Now a substance use disorder counselor, Mack works with clients at Breathe Life Healing Center in Los Angeles, bringing with her a unique perspective, much of which has been shaped by her own battle with substance use, in addition to her ongoing professional training as an addiction counselor.
Session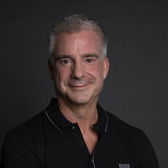 Terry L. Gatewood, Founder & CEO of Blue Tiger Recovery, has emerged as a highly respected leader in the field of Compulsive Sexual Behavior Disorder and Sexual Offending Behaviors Treatment. He is a Licensed Clinical Social Worker (LCSW) in recovery, Certified Sex Addiction Therapist (CSAT) and Somatic Experiencing Practitioner. Blue Tiger is also a CA Sex Offender Management Board (CASOMB) Certified Treatment Program.

Throughout Terry's professional experiences in clinical addiction treatment counseling he identified the dramatic affect unresolved trauma can have on Clients' ability to self-regulate their affect leading to addiction and compulsive behaviors. In turn this dysregulation negatively impact the lives of individuals and ultimately their loved ones. This professional realization and Terry's own personal recovery work lead him to seek certification as a Somatic Experiencing™ Practitioner in 2013, completing the three year training in 2016.

Blue Tiger Recovery founded in 2013 is Joint Commission accredited in the treatment of Mental Health and Behavioral Health specializing in Meth/Sex Fusion in the LGBTQ Community, Compulsive Sexual Behavior Disorder and Sexual Offending Behavior Treatment.
Session
Robert Weiss PhD, LCSW is Chief Clinical Officer of Seeking Integrity an online and a residential intimacy disorders program treating men with sex and porn addictions as well as men with co-occurring drug and sex problems. Dr. Weiss is an author, international educator and clinical expert in the treatment of adult intimacy disorders and related addictions. A clinical sexologist and licensed psychotherapist for over 25-years, he has created clinical multiple treatment programs for prominent mental health institutions both in the US and abroad. Dr. Weiss is an adjunct professor at UCLA and a consultant and educator to the US Military. He often serves as a subject matter expert for CNN, NPR, The New York Times, and The Wall Street Journal, among others. Dr. Weiss is the author of 10 books, including Prodependence: The End of Codependency, Sex Addiction 101, and Out of the Doghouse. On social media, Dr. Rob's Psychology Today blog, Love and Sex in the Digital Age, has over 18 million readers to date, while his podcast, Sex, Love, & Addiction has garnered nearly 750 thousand downloads to date.
Session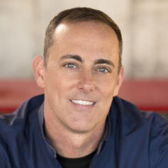 TJ Woodward is a revolutionary recovery expert, bestselling author, inspirational speaker, and addiction treatment specialist who has helped countless people through his simple, yet powerful teachings. He is the creator of The Conscious Recovery Method, which is a groundbreaking and effective approach to viewing and treating addiction.

TJ is also a featured thought-leader on wholehearted.org along with Brene Brown, Dr. Gabor Matte, and Mark Lundholm. He was given the honor of being ordained as an Agape minister by Dr. Michael Beckwith, and is also the founding minister of Agape Bay Area in Oakland, which was the first satellite community of The Agape International Spiritual Center in LA.

TJ is the author of the bestselling books, Conscious Being: Awakening to your True Nature, and Conscious Recovery: A Fresh Perspective on Addiction. His third book, Conscious Creation: 5 Steps to Embracing the Life of Your Dreams, will be released in December of this year.
Session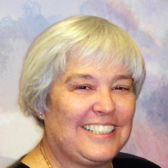 Libby Timmons, M.Ed., LISAC, CEAP, SAP, is known for her lively interactive presentations. Libby is Past-President of the International Employee Assistance Professionals Association. She is the past president of the Southern Arizona Employee Assistance Association, and past chair of the Employee Assistance Certification Commission. She has extensive training in psychodrama, addictions, and experiential therapy with a nationally recognized trainer. She has experience in corporate training and understanding the needs of employees in the workplace. Libby is a nationally sought-after presenter on Attachment, Trauma, Addictions, Codependency, Ethics, and Therapeutic Alliance. She has presented at national conferences for EAPA, C4, LAP, US Journal, Lifestyles, Podcasts, and various CE events and EAPA Chapter meetings. Libby is in private practice in Tucson, AZ. She specializes in EAP, Addictions, Trauma, Psychodrama and First Responders.
Session