It`s Not about the Sex: How Process Addictions Affect Intimacy
As a psychotherapist, coach and sex addict who has been in 12-step recovery for more than 25 years, Andrew Susskind witnessed hundreds of clients—and even some colleagues and friends—struggle with compulsive sex and its consequences. And there is one thing he knows for sure: Sex addiction is not about sex; it's about deep-rooted challenges with intimacy.

In his office and in the twelve-step rooms, the suffering is still palpable, and while some people are able to find a life of integrity and direction after sex addiction, not everyone gets traction. At this time, there is little focus on s...Read moreex addicts who have been in recovery for many years, but still suffer. This presentation will focus on both the lingering challenges and infinite opportunities available to them.

In this workshop, attendees will learn effective strategies for helping clients build sustainable sexual sobriety. Sex addiction thrives on isolation, shame and secrecy, and to diminish the stigma, this presentation explores some of the latest healing approaches such as Nervous System Regulation and Emotional Sobriety Skills. Less...
Learning Objectives
Define emotional sobriety and identify two skills to use with clients.
List four strategies toward establishing nervous system regulation.
Distinguish between sexual sobriety and emotional sobriety.
Tuesday, November 17, 2020
09:00 AM PST - 10:30 AM PST
Register for this Webinar
About the speaker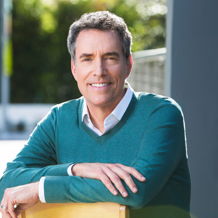 Andrew Susskind, LCSW, SEP, CGp
Licensed Clinical Social Worker
Andrew Susskind is a Licensed Clinical Social Worker, Somatic Experiencing and Brainspotting Practitioner and Certified Group Psychotherapist based in West Los Angeles since 1992. He specializes in trauma, addictions and codependency. He serves as faculty for the Principles of Group Psychotherapy Course and taught residents in the UCLA School of Medicine Doctoring program. Andrew has mentored associates in his private practice since 1997. His recent book, It's Not About the Sex: Moving from Isolation to Intimacy after Sexual Addiction (Central Recovery Press, June 2019) joins his workbook, From Now On: Seven Keys to Purposeful Recovery which was released in 2014.
CE Information
- Earn 1.5 CE Hours
CE Approvals
American Psychological Association
CE Learning Systems, LLC is approved by the American Psychological Association to sponsor continuing education for psychologists. CE Learning Systems maintains responsibility for this program and its content.
CE Process Info
Each professional is responsible for the individual requirements as stipulated by his/her licensing agency. Please contact your individual licensing board/regulatory agency to review continuing education requirements for licensure renewal.
Participants must be logged in for the entire program to be eligible to receive CE credit. Participants who complete the webinar will receive an email with the link to the evaluation form – this will be sent to the email account used to register. Once the evaluation form is completed, participants will be able to download their certificate.
A continuing education certificate for the event will be obtained using the website, CE-Go. After the event, you will receive an email containing a link to CE-Go. (This link will be sent to the email account you used to register for the event).
Upon accessing the CE-Go website, you will be able to:
• Complete evaluation forms for the event
• Download your continuing education certificate in a PDF format
If you have any questions or concerns regarding the CE-Go process, please contact CE-Go at 877 248 6789 or by email at support@ce-go.com