It`s Complicated: Processing grief when relationships are difficult, estranged, or unrecognized.
Relationships can be complex, and death does not end our complicated relationship with others. How do we help both children and adults process their grief when the relationship with the deceased was less than perfect? These complications may be due to the person's substance use, estrangement, abandonment, or divorce, just to name a few. In addition, family members may have different feelings about the person who died, making it difficult to share "good" memories. Recognize how adjusting language and activities can support children and teens in your programs to create a sense of belonging for p...Read moreeople who may feel "different"than other members. This training will discuss strategies to support children and adults as they grieve these complicated relationships.
Less...
Learning Objectives
Discuss the implications of grieving the death of someone when the relationship was difficult or distant.
Identify strategies for supporting children and adults who experience a death after a complicated relationship.
Recognize the ways complicated relationships may affect how individual family members process their grief.
Thursday, January 21, 2021
02:00 PM EST - 03:30 PM EST
Register for this Webinar
$60.00 - $75.00
About the speaker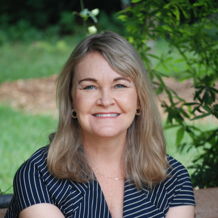 Lane Pease, MS, NCC
Program Director, Kate's Club
Lane is the Program Director of Kate's Club in Atlanta, Georgia. As program director, she oversees the quality of all programs offered to Kate's Club members and their families. She ensures the programs are consistent with best practices in the field of childhood bereavement. She also leads KC Connects, the outreach program of Kate's Club. Through her personal experience with grief as well as her education, Lane is passionate about helping children and adults through their grief journey. Before Kate's Club, Lane worked as a counselor in hospice and as a volunteer facilitator at Camp Stars. Prior to becoming a counselor, Lane taught English-to-Speakers-of-Other-Languages to both children and adults in the Atlanta area. She brings keen cultural awareness to her work. Lane holds a BA in Philosophy from Georgia State University and a MS in Clinical Mental Health counseling from Mercer University and is a Nationally Certified Counselor. She is an Atlanta native and lives with her two teenage daughters in Alpharetta, Georgia.
CE Information
- Earn 1.5 CE Hours
CE Approvals
American Psychological Association
CE Learning Systems, LLC is approved by the American Psychological Association to sponsor continuing education for psychologists. CE Learning Systems maintains responsibility for this program and its content.
National Board for Certified Counselors
CE Learning Systems and National Alliance for Grieving Children (NAGC) are cosponsors of this program. The cosponsorship has been approved by NBCC. CE Learning Systems is an NBCC Approved Continuing Education Provider, ACEP No. 5951. The ACEP solely is responsible for this program, including the awarding of NBCC credit.
New York State Education Department's State Board for Social Work
CE Learning Systems SW CPE is recognized by the New York State Education Department's State Board for Social Work as an approved provider of continuing education for licensed social workers #0060.
New York Education Department for Licensed Mental Health Counselors
CE Learning Systems, LLC is recognized by the New York State Education Department's State Board for Mental Health Practitioners as an approved provider of continuing education for licensed mental health counselors. #MHC-0072.
Texas Board of Social Work Examiners
CE-Go, a service of CE Learning Systems, is approved to offer continuing education courses by the Texas State Board of Social Worker Examiners (#6460). CE Learning Systems maintains responsibility for the courses.
CE Process Info
A continuing education certificate for the event will be obtained using the website, CE-Go. After the event, you will receive an email containing a link to CE-Go. (This link will be sent to the email account you used to register for the event).
Upon accessing the CE-Go website, you will be able to:
Complete evaluation forms for each session (Mandatory to receive credit)

Download your continuing education certificate in a PDF format
If you have any questions or concerns regarding the CE-Go process, please contact CE-Go at 877 248 6789 or by email at support@ce-go.com
Please check your state board requirements to ensure that the above approvals are appropriate for your discipline