Intuitive Eating and Anti-Fat Bias in the LGBTQ+ Community: Intuitive Eating 101
This session will focus on intuitive eating as a way to resist diet culture and anti-fat bias. This is not a comprehensive training on intuitive eating, but will introduce the core principles, as well as some other strategies that providers can use to disrupt anti-fat bias in medical and therapeutic settings.

The content of this training draws significantly on the work of fat activists and scholars; participants will be provided with a comprehensive list of resources from individuals with lived experience, and are strongly encouraged to continue learning from this material. Miri and Reyna...Read more strongly believe that fat people deserve paid opportunities to speak about their own experiences of fatphobia and perspectives on how to resist it; this training is not that, and should not be considered a substitute for learning directly from fat individuals about their experiences. Less...
Learning Objectives
Identify at least one way that racist ideology has shaped how the modern medical system determines what a "healthy" body looks like.
Describe at least three ways in which fatphobia in medical settings directly leads to worse outcomes for fat patients.
Name at least three of the ten principles of Intuitive Eating and apply them to clinical work or advocacy.
Wednesday, August 31, 2022
02:00 PM EDT - 04:00 PM EDT
Register for this Webinar
About the speakers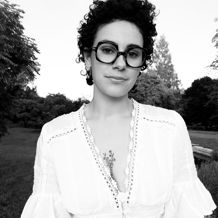 Reyna Lusson (she/her, they/them), MSW, LSW; certification in Intuitive Eating
Recovery Therapist
Reyna Lusson (she/they), MSW, LSW, is a Recovery Therapist at Equitas Health, where she works with individuals who have a relationship with substances. Reyna also has their BS in City and Regional Planning, where they studied redlining and food accessibility. In addition to Substance Use Disorders, Reyna has clinical interests in Executive Function Disorders and Intuitive Eating, particularly in the LGBTQ+ community. Outside of work you can find her cooking, crafting, and playing with her dogs Samson and Frankie.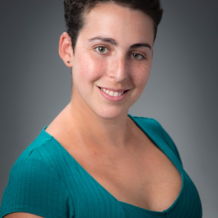 Miriam Mogilevsky (they/them or she/her), LISW-S
Clinical Supervisor
Miriam Mogilevsky, LISW-S (they/them or she/her) is a clinical supervisor at Equitas Health. After receiving their Masters in Social Work from Columbia University in 2015, they returned home to Ohio and started their career as a clinical social worker. Miriam is shamelessly nerdy about psychology, mental health, and neuroscience and loves to share that passion with their clients, colleagues, and cats. Their areas of interest include adult ADHD & autism, intuitive eating, and complex trauma. Outside of work, Miriam enjoys, in alphabetical order, baking, cooking, cycling, dancing, drawing, gardening, hiking, knitting, making music, painting, photography, reading, skiing, spinning yarn, swimming, writing, yoga, and probably at least one new hobby since this bio was written.
CE Information
- Earn 2 CE Credit Hours
CE Process Info
A Continuing Education Certificate for this program will be obtained using the website CE Go. Approximately 3 days after the event, you will receive an email with a link to CE Go. This link will be emailed to the account you used to register for this event.
Upon accessing the CE-Go website, you will be able to:
Complete the mandatory evaluation forms for the event

Download your CE Certificate in PDF form
Program Approvals:
This program is approved for 2 hours of Ethics Continued Education. Clintonville Counseling and Wellness is approved by the state of Ohio Counselor, Social Worker and Marriage and Family Therapist board as a continuing Professional Education Provider for Counselors, Social Workers and Nurses #RCS012001, and Marriage and Family Therapists RTX082001
For questions regarding this program and its content, please contact Jess Homan, LISW-S at jess@clintonvillecounselor.com.