Introduction to Disability Inclusion for Therapists
Learning Objectives
Identify and use disability inclusive language and terminology
Compare common disability perspectives
Analyze bias, common stereotypes, and implicit ableism in the therapeutic relationship
Explain how the ADA and disability inclusion apply to the therapeutic relationship
Target Audience
Licensed and unlicensed mental health professionals
Learning Levels
Tuesday, November 01, 2022
10:00 AM EDT - 01:00 PM EDT
Register for this Webinar
EARN 3 CE Credit Hours
Click Here to
Register
About the speaker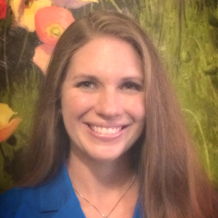 Sarah Clark, LMFT, LMHC, CRC, CVRT (she/her)
Sarah Clark is a licensed therapist who specializes in disability counseling. She has a master's degree from Barry University with specializations in mental health counseling, marriage and family therapy, and rehabilitation counseling. She has more than 12 years of experience providing counseling to people with disabilities. Sarah holds multiple certifications related to disability services. In addition to working with clients in her private practice, Sarah provides live trainings and online courses to professionals in the areas of disability inclusion, ADA compliance, and effective counseling strategies for clients with disabilities.
CE Information
- Earn 3 CE Credit Hours
CE Process Info
CFR is approved by the American Psychological Association
(APA) to sponsor continuing education for psychologists and other mental health
professionals whose state licensing boards recognize CE credit provided by
APA-approved sponsors.*
The following entities accept continuing education credits provided by APA-approved sponsors: The Pennsylvania State Board of Social Workers, Marriage and Family Therapists, and Professional Counselors; the New Jersey State Board of Marriage and Family Examiners; the Delaware State Board of Professional Counselors of Mental Health and Chemical Dependency Professionals; the Delaware State Board of Social Work Examiners. Each professional is responsible for the individual requirements as stipulated by his/her licensing agency. Please contact your individual licensing board/regulatory agency to review continuing education requirements for licensure renewal. Please note: You must attend "live" (in real-time) to earn CE credits.
Before the event, you will receive an email from CE-Go with access to the virtual event. After the event, you will receive access to your evaluation and continuing education certificate via a personalized "attendee dashboard" link, hosted on the CE-Go website. This link and access to the virtual event will be sent to the email account you used to register for the event.
Upon accessing the CE-Go "attendee dashboard", you will be able to:
Complete evaluation forms for the event

Download your continuing education certificate in a PDF format
If you have any questions or concerns regarding the CE-Go process, please contact CE-Go at 888-498-5578 or by email at support@ce-go.com Please Note: Emails for this event will come from "support@ce-go.com".
Please make sure to check your spam/junk folder in case those emails get "stuck". We'd also suggest "whitelisting" support@ce-go.com. This tells your email client that you know this sender and trust them, which will keep emails from this contact at the top of your inbox and out of the junk folder.