Imbalances of Neuro-Endocrine Communication Within the Eating Disordered Population and Application for Interdisciplinary Clinical Practice
When exploring the maladaptive biological changes in response to an eating disorder, a pattern of hormonal and neurotransmitter dysfunction emerge and can be connected to various signs and symptoms experienced by our patients. Clinical research shows that modulation of disrupted neuroendocrine factors through dietary, lifestyle, and behavioral interventions improve patient symptoms, ED behavior uses, and/or QOL. Consideration of hormonal and neurotransmitter dysfunction, as well as evaluation of neuroendocrine imbalances in the eating disordered population, could translate to improved patient...Read more care and treatment outcomes in integrative clinical practice. Less...
Learning Objectives
Identify hormonal and neurotransmitter dysfunction and imbalances in ED population
Recognize signs and symptoms associated with hormonal and neurotransmitter imbalance
Apply individualized behavioral and lifestyle interventions in interdisciplinary clinical practice with an ED population utilizing knowledge of neuro-endocrine dysregulation
Friday, May 12, 2023
Seasons 52
1000 W. Big Beaver Rd., Troy, MI, 48084
11:30 AM EDT - 01:00 PM EDT
Register for this event
About the speaker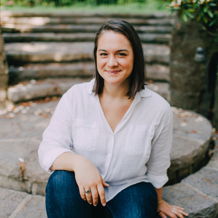 Anna Flores, DCN, MSN, CNS
Anna Flores is a Doctor of Clinical Nutrition specializing in eating disorder treatment. She completed her Master of Science degree in nutrition at the National University of Natural Medicine with her master's capstone at the Food As Medicine Institute in 2015. She completed her Doctoral degree in Clinical Nutrition at the Maryland University of Integrative Health and her clinical residency with Holistic Performance Method Wellness in London in 2021.
CE Information
- Earn 1.5 CE Credit Hours
CE Approvals
American Psychological Association
CE Learning Systems, LLC is approved by the American Psychological Association to sponsor continuing education for psychologists. CE Learning Systems maintains responsibility for this program and its content.
CE Process Info
Each professional is responsible for the individual requirements as stipulated by his/her licensing agency. Please contact your individual licensing board/regulatory agency to review continuing education requirements for licensure renewal. Please note: You must attend "live" (in real-time) to earn CE credits.
After the event, you will receive access to your evaluation and continuing education certificate via a personalized "attendee dashboard" link, hosted on the CE-Go website. This link will be sent to the email account you used to register for the event.
Upon accessing the CE-Go "attendee dashboard", you will be able to:
Complete evaluation forms for the event

Download your continuing education certificate in a PDF format
If you have any questions or concerns regarding the CE-Go platform, please contact CE-Go at 888-498-5578 or by email at support@ce-go.com Please Note: Emails for this event will come from "support@ce-go.com".
If you have any continuing education related questions, please contact your event organizer.
Please make sure to check your spam/junk folder in case those emails get "stuck". We'd also suggest "Allowlisting" support@ce-go.com. This tells your email client that you know this sender and trust them, which will keep emails from this contact at the top of your inbox and out of the junk folder.