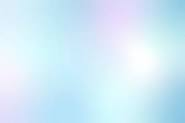 2022 IFS Institute Annual Conference Expanding our Perspectives: Revitalizing Inner Resources
Playback Access Pass Now Available >> 
If you weren't able to attend the 2022 IFS Conference, there's still time to access the recordings with the Playback Access Pass before the Attendee Dashboard closes. Receive all 30 workshop/session recordings as well as the session materials and handouts, available through November 21, 2022. IFS Credits Available. Professional CEs are not available.


Already Registered? 
For helpful hints to navigate the event dashboard [click here]
Your dashboard link will be emailed from support@ce-go.com. Be sure to check spam or junk folders.                                                                           If you cannot locate your email, click here for a dashboard retrieval link. 
The 2022 IFS Annual Conference is FULLY VIRTUAL and will offer workshops and sessions in various tracks, including: Trauma; Addiction; Couples & Relationships; Family & Children; Mind, Body & Spirit; Cultural Competency; and IFS & Daily Life. All of the featured workshops and sessions are designed for several levels of experience, from practitioners new to the IFS Model to seasoned therapists well-versed in the model.
What is Included in Your IFS Conference Registration
Your 3-day conference registration offers you an all-access pass to all workshops, sessions, and programs offered at the IFS Conference! Join us in real-time or watch the playback of all your scheduled workshops and sessions!
You will receive:
Your choice of 30 workshops and sessions

from IFS Community Members

The ability to participate from anywhere

in this FULLY Virtual Conference

Opportunities to engage

with colleagues from around the world

Downloadable handouts

for your personal resource library

Extended 30-day access

to conference recordings

Live Chat + interactive Q&A

for all "LIVE" virtual sessions

IFS Credit Hours

Professional CE Credit Hours - 

Up to 18.00 CEs
You do NOT have to Pre-Register for Specific Workshops or Conference Days!
For attendees who register for the IFS Conference, you are automatically registered for the ENTIRE conference! You are welcome to join any and all workshops and sessions at any point of the conference. Please note that you'll only be able to receive Professional Continuing Education Credit for workshops/sessions that you attend in real-time for 90% of the duration of each of the workshops or sessions. IFS Credits are available for playbacks of recorded sessions.
Registration Cancellation Policy
Complete your registration risk-free through October 18th, 2022. If you need to cancel your IFS Conference registration prior to October 18, 2022, you will receive your full conference registration, less credit card processing fees, as a refund. All cancellations must be submitted to info@ifs-institute.com. No refunds/credits will be given after October 18, 2022.
Invitational Community Rate
IFS Institute commits to learning and growing to become an organization that does its part to reduce harm and redistribute resources. As we actively work to expand the communities we reach, we are offering an invitational discount rate to People of Global Majority, LGBTQ+, and those who are under more limited economic resources. If a reduced registration rate encourages your participation or supports your overall financial well-being, we invite you to register with the following code: COMM2022. We welcome your voices to the IFS Community and hope you'll join us.
(Global Majority is a collective term that encourages us to recognize that together, those of African, Asian, Latin American, and Arab descent along with Indigenous people from around the world comprise the vast majority of people worldwide. Global Majority is not meant to be male-centric or heteronormative. Understanding this truth has the power to disrupt and reframe our conversations on race)

If you have questions about the event or in registering for the event, please contact: info@ifs-institute.com

---
---
Sponsors
Thank you to all who support the growth of the Annual IFS Conference including conference presenters past and present, conference attendees, and the entire IFS Community. In addition, we would like acknowledge the support and partnership of the below organizations.