How Interoception and Other Sensory Systems Can Affect Play and Social Learning
Play is one of the first occupations babies and children engage in and it provides the foundational skills onto which other occupations (e.g. student, athlete, artist) develop. Social interactions are commonplace in play and serve as opportunities to build social-emotional learning skills. Research has demonstrated links between poor awareness and processing of sensory information, which can affect emotion regulation, play and social engagement. This course will provide an introduction to the eight sensory systems, including the lesser known sense, "Interoception." Building awareness of the...Read morese sensory systems can support self-regulation, play & social skills. Linking interoceptive signals to feelings can enhance social-emotional learning skills and increase present moment awareness. Strategies for teaching interoceptive awareness in the play room will be shared that may help young clients with trauma, loneliness or social connection challenges. Less...
Learning Objectives
1. After this course, participants will be able to identify and provide basic descriptions of the eight sensory systems.
2. After this course, participants will be able to recognize primary signs of play and social learning disruptions affected by sensory processing
3. After this course, participants will be able to identify play strategies to facilitate improved awareness of interoception.
Learning Levels
Thursday, November 18, 2021
10:00 AM PST - 12:00 PM PST
Register for this Webinar
About the speakers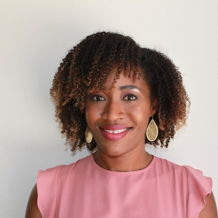 Aishah Muhammad-Flissinger, OTD, OTR/L
Dr. Aishah Muhammad-Flissinger, founder of Social Sprouts, has been a practicing pediatric Occupational Therapist since 2003, receiving her Masters and Clinical Doctorate degrees from the University of Southern California (USC). She has an advanced certification in Sensory Integration (SIPT certified) and has completed the Social Thinking Clinical Training Program. Dr. Muhammad-Flissinger has training in numerous additional programs, including various reflex integration programs, The Listening Program, Therapeutic Listening, Zones of Regulation, The Alert Program, and Relationship Development Intervention. She has provided individual and group-based therapy services in-home, school and clinic-based settings.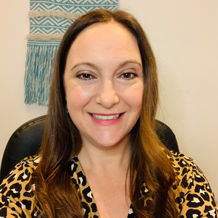 Monica Fyfe, MFT, BCBA, RPT-S
Executive Director, Our Village
Monica Fyfe, MFT, BCBA, RPT-S is the founder and Executive Director of Our Village, a 501c3 non-profit agency in Redondo Beach, CA. Monica is a licensed Marriage and Family Therapist, a Registered Play Therapist-Supervisor, and a Board Certified Behavior Analyst. Monica is an adjunct professor at Pepperdine University in the Graduate School of Education and Psychology. Monica also is an instructor in UC San Diego's Play Therapy Certification program. Monica is in private practice at her company called Play 2 Learn, is a Certified PEERS® Social Skills Group Facilitator for Adolescents and Young Adults, and is a Foundational Theraplay® Practitioner.
CE Information
- Earn 2 CE Credit Hours
CE Approvals
Association of Play Therapists
This workshop meets the qualifications for 2 hours of continuing education as required by the Association for Play Therapy (APT). Our Village is approved by APT to offer continuing education specific to play therapy (APT Approved Provider Number: 20-614).

Due to COVID-19 health concerns, this one-time online event has been approved by APT for 2 Contact CE Hours
CE Process Info
Each professional is responsible for the individual requirements as stipulated by his/her licensing agency. Please contact your individual licensing board/regulatory agency to review continuing education requirements for licensure renewal. Please note: You must attend "live" (in real-time) to earn CE's.
A continuing education certificate for the event will be obtained using the website, CE-Go. Before the event, you will receive an email containing a link to CE-Go. (This link will be sent to the email account you used to register for the event).
Upon accessing the CE-Go website, you will be able to:
Complete evaluation forms for the event

Download your continuing education certificate in a PDF format
If you have any questions or concerns regarding the CE-Go process, please contact CE-Go at 888-498-5578 or by email at support@ce-go.com
Please Note: Emails for this event will come from "support@ce-go.com". Please make sure to check your spam/junk folder in case those emails get "stuck". We'd also suggest "whitelisting" support@ce-go.com. This tells your email client that you know this sender and trust them, which will keep emails from this contact at the top of your inbox and out of the junk folder.