Medical Complications of Eating Disorders in Adolescents and Children
Contemporary medical health issues pertinent to eating disorder treatment  include gluten enteropathy or Celiac Disease, food allergies, irritable bowel syndrome and others. They have all become commonly recognized conditions and many people opt to try new diets based on their own suspicions they may be manifesting one or more of them. Unfortunately, they often do so without professional consultation or testing and few clinicians that they see understand the interface of eating disorders and the associated food modifications inherent to these illnesses. A modified approach is needed for eating...Read more disorder treatment and the lifelong commitment to dietary change when the co-morbid illness is verified. We will review these co-morbid illnesses and how they impact treatment of the individual with an eating disorder.
Less...
Learning Objectives
Understand the essentials of each co-morbid illness including proper testing and diagnosis
Understand the interface of each co-morbid illness and the eating disorder
Differentiate treatment for those with ED's and verified co-morbid illness
Thursday, June 20, 2019
Ouisie's Table Houston
3939 San Felipe Street, Houston, TX, 77027
11:30 AM CDT - 01:30 PM CDT
Register for this event
About the speaker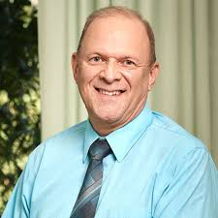 Joel Jahraus, MD, FAED, CEDS
Chief Medical Officer, Monte Nido & Affiliates
CE Information
- Earn 1.5 CE Credit Hours
CE Approvals
American Psychological Association
Monte Nido & Affiliates is approved by the American Psychological Association to sponsor continuing education for psychologists. Monte Nido & Affiliates maintains responsibility for this program and its content.
Commission on Dietetic Registration
Monte Nido & Affiliates is a Continuing Professional Education (CPE) Accredited Provider with the Commission on Dietetic Registration (CDR). CDR Credentialed Practitioners will receive xx Continuing Professional Education units (CPEUs) for completion of this activities / materials.
Florida Board of Nursing
Oliver-Pyatt Centers is approved by CE broker, which is accredited by the Florida Board of Nursing to provide Continuing Education to CNA, RN, ARNP, ARNP Temporary, CNS, and LPNs.
National Board for Certified Counselors
Monte Nido & Affiliates has been approved by NBCC as an Approved Continuing Education Provider, ACEP No. 6782. Programs that do not qualify for NBCC credit are clearly identified. Monte Nido & Affiliates is solely responsible for all aspects of the programs.

CE Process Info
A continuing education certificate for the event will be obtained using the website, CE-Go. Approximately 3 days after the event, you will receive an email containing a link to CE-Go. (This link will be sent to the email account you used to register for the event).
Upon accessing the CE-Go website, you will be able to:
• Complete evaluation forms for the event (Mandatory to receive credit for each session)
• Download your continuing education certificate in a PDF format
If you have any questions or concerns regarding the CE-Go process, please contact CE-Go at 877 248 6789 or by email at support@ce-go.com