Helping Navigate Pregnancy Loss: A Workshop for Healthcare & Mental Health Providers
Drawing from both clinical and personal experience, this attachment-informed, experiential workshop will discuss the psychological impact of pregnancy loss on the individual, family, and societal level. Attendees will learn challenges and barriers individuals face in the grieving process along with learning and practicing evidence-based interventions health and medical providers can use to best support individuals following a pregnancy loss. Less...
Learning Objectives
List at least three clinical strategies to assess, conceptualize, and treat pregnancy loss.
Describe the unique challenges providers encounter when treating pregnancy loss.
Employ evidence-based grief and trauma interventions to treat pregnancy loss and to support clients in future reproductive journeys.
Friday, October 22, 2021
09:00 AM CDT - 11:00 AM CDT
Register for this Webinar
$10.00 - $40.00
About the speaker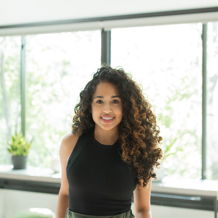 Sunita Osborn, PsyD
Clinical Psychologist
Dr. Sunita Osborn is a licensed clinical psychologist and writer. Dr. Osborn works as a therapist at Modern Therapy, a unique and growth-driven group practice in Houston, Texas that caters specifically towards helping high-functioning professionals and creatives navigate relationships, work, and life. After finding herself lost and without a map after her own experiences of pregnancy loss, she became committed to increasing awareness and decreasing stigma towards miscarriage. Her books, The Miscarriage Map: What To Expect When You Are No Longer Expecting and The Miscarriage Map Workbook: An Honest Guide To Navigating Loss, Working Through the Pain, and Moving Forward are based on her personal experience with miscarriage as well as her professional experience helping clients deal with life after miscarriage.
Agenda
9:00-9:20
Introduction

Defining and conceptualizing pregnancy loss

What is the reproductive story?
9:20- 9:40
Understanding disenfranchised grief and pregnancy loss

Utilizing attachment theory to understand grief

Debunking myths about grief activity
9:40-9:55
Cultural Considerations

Common Clinical Challenges
9:55-10:00 am * Break
10AM - 10:50
Treatment Interventions

What can I do in the room?
10:50 - 11AM: * Q & R
CE Information
- Earn 2 CE Credit Hours
CE Approvals
American Psychological Association
CE Learning Systems, LLC is approved by the American Psychological Association to sponsor continuing education for psychologists. CE Learning Systems maintains responsibility for this program and its content.
CE Process Info
Each professional is responsible for the individual requirements as stipulated by his/her licensing agency. Please contact your individual licensing board/regulatory agency to review continuing education requirements for licensure renewal. Please note: You must attend "live" (in real-time) to earn CE's.
A continuing education certificate for the event will be obtained using the website, CE-Go. Before the event, you will receive an email containing a link to CE-Go. (This link will be sent to the email account you used to register for the event).
Upon accessing the CE-Go website, you will be able to:
Complete evaluation forms for the event

Download your continuing education certificate in a PDF format
If you have any questions or concerns regarding the CE-Go process, please contact CE-Go at 888-498-5578 or by email at support@ce-go.com
Please Note: Emails for this event will come from "support@ce-go.com". Please make sure to check your spam/junk folder in case those emails get "stuck". We'd also suggest "whitelisting" support@ce-go.com. This tells your email client that you know this sender and trust them, which will keep emails from this contact at the top of your inbox and out of the junk folder.