Good Grief for School Professionals
This online training is designed for school professionals wanting to build their skills to more effectively support bereaved students. This training includes an overview of current grief theory, various indicators of grief, and children's understanding of death at different developmental stages. Through this training you will gain a greater understanding of your student's experience of grief through the lens of the pandemic, as well as worksheets and online resources to support your work with bereaved students both in-person and virtually. Upon completion of this webinar, you will have a toolb...Read moreox of activities to support your work with the bereaved, including mindfulness-based exercises and a school support plan. Less...
Learning Objectives
Describe several indicators of grief as a full-body experience
Distinguish children's understanding of death at different developmental stages
Construct a school support plan for bereaved students using tools from today's training
Friday, September 24, 2021
09:00 AM CDT - 12:00 PM CDT
Register for this Webinar
About the speakers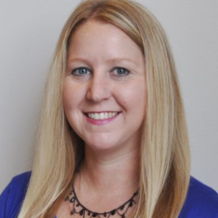 Lori Bokone, M.Ed., LPC
Family Groups Manager, Bo's Place
Lori manages the Ongoing Family Group Program and the Little Friends Program for preschool aged children at Bo's Place. She holds a Master's in Counseling from the University of Houston, and a Bachelor of Psychology from The Ohio State University. Lori served as a volunteer facilitator at Bo's Place for 8 years before joining the staff in 2016, and has 10 years of experience as a special education teacher.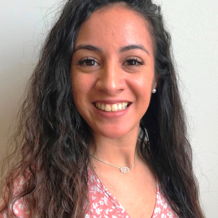 Arlette Rodriguez, LMSW
School Program Manager, Bo's Place
Arlette manages and oversees the school-based support groups, and other school-based programming at Bo's Place. She joined Bo's Place in March 2019. She earned her Bachelor of Social Work with a minor in Spanish and Business from the University of Texas at Austin in 2013 and a Master of Social Work from The University of Houston Graduate College of Social Work in 2017. Before joining Bo's Place, she was a Case Manager at Spring Branch Community Health Center.
Agenda
9:00-9:30 Introduction to grief
• Vocabulary, Worldview
• Four Tasks of Mourning
9:30-10:50 Understanding children's grief
• Grief as a full-body experience
• Children's understanding of death at different developmental stages
10:50-11:20 Supporting bereaved students
• Helpful/Not Helpful
• Creating a support plan
11:20-11:45 Special circumstances
• Suicide death, COVID death
• Social media, memorialization
11:45-12:00 Self-care
• "Release" activities, "embrace" activities/tools
CE Information
- Earn 3 CE Credit Hours
CE Approvals
American Psychological Association
CE Learning Systems, LLC is approved by the American Psychological Association to sponsor continuing education for psychologists. CE Learning Systems maintains responsibility for this program and its content.
CE Process Info
Each professional is responsible for the individual requirements as stipulated by his/her licensing agency. Please contact your individual licensing board/regulatory agency to review continuing education requirements for licensure renewal. Please note: You must attend "live" (in real-time) to earn CE credits.
Before the event, you will receive an email from CE-Go with access to the virtual event. After the event, you will receive access to your evaluation and continuing education certificate via a personalized "attendee dashboard" link, hosted on the CE-Go website. This link and access to the virtual event will be sent to the email account you used to register for the event.
Upon accessing the CE-Go "attendee dashboard", you will be able to:
Complete evaluation forms for the event

Download your continuing education certificate in a PDF format
If you have any questions or concerns regarding the CE-Go process, please contact CE-Go at 888-498-5578 or by email at support@ce-go.com Please Note: Emails for this event will come from "support@ce-go.com".
Please make sure to check your spam/junk folder in case those emails get "stuck". We'd also suggest "whitelisting" support@ce-go.com. This tells your email client that you know this sender and trust them, which will keep emails from this contact at the top of your inbox and out of the junk folder.