Good Grief for School Professionals
School settings present a distinct opportunity for educators and school professionals to address children's grief. School professionals can be the first interaction a child has with learning healthy coping skills to address often intense emotions associated with grief.

This full-day, in-person workshop is designed for school professionals wanting to build their skills to effectively support bereaved students. Through this training, school professionals will gain an understanding of children's grief at different developmental stages, identify indicators of grief, and learn about current gri...Read moreef theory. Attendees will be provided with tips for talking to students about grief and death and guidance on forming and facilitating a grief support group.

Content is intended for those who are trained and experienced in providing social/emotional support to students. This workshop will include interactive exercises and attendees will be provided with educational handouts, samples of grief-based activities, and student support plans. Less...
Learning Objectives
Distinguish children's understanding of death at different developmental stages and describe several indicators of grief as a full-body experience.
Apply supportive techniques and tools to support students in a group/individual setting.
Discuss considerations for planning and forming a grief support group in the school setting.
Friday, April 14, 2023
Bo's Place
10050 Buffalo Speedway, Houston, TX, 77054
09:00 AM CDT - 04:00 PM CDT
Register for this event
$30.00 - $100.00
EARN 6 CE Credit Hours
Click Here to
Register
About the speakers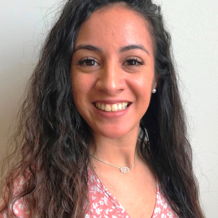 Arlette Rodriguez, LMSW
School Program Manager, Bo's Place
Arlette Rodriguez manages Bo's Place school-based programs and facilitates grief support groups in various schools in the Houston area. She joined Bo's Place in March 2019. Arlette joined the Executive Board of the Latino Social Workers of Greater Houston in September 2020. She earned her Bachelor of Social Work with a minor in Spanish and Business from the University of Texas at Austin in 2013 and a Master of Social Work from The University of Houston Graduate College of Social Work in 2017. Before joining Bo's Place, she was a Case Manager at Spring Branch Community Health Center.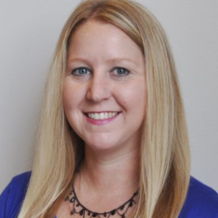 Lori Bokone, M.Ed., LPC
Family Groups Manager, Bo's Place
Lori Bokone co-manages the school-based group program and oversees the Little Friends program for preschool aged children at Bo's Place. She holds a Master's in Counseling from the University of Houston and a Bachelor of Psychology from The Ohio State University. Lori served as a volunteer facilitator at Bo's Place for 8 years before joining the staff in 2016 and has 10 years of experience as a classroom teacher.
Agenda
9:00am-10:00am: Introduction to grief
Vocabulary
Four tasks of mourning
Mediators of mourning
10:00am-12:00pm: Understanding children's grief
Grief as a full body experience
Developmental stages of grief
Special circumstances

Student/Staff death
Stigmatized deaths
Memorialization
12:00pm-1:00pm Lunch
1:00pm-2:30pm: Supporting bereaved students
Worldview

Grief-based activities
Creating a student support plan
2:30pm-4:00pm: Forming and facilitating grief support groups
Considerations for group and participants
Group facilitation skills
CE Information
- Earn 6 CE Credit Hours
CE Approvals
American Psychological Association
CE Learning Systems, LLC is approved by the American Psychological Association to sponsor continuing education for psychologists. CE Learning Systems maintains responsibility for this program and its content.
CE Process Info
Each professional is responsible for the individual requirements as stipulated by his/her licensing agency. Please contact your individual licensing board/regulatory agency to review continuing education requirements for licensure renewal. Please note: You must attend "live" (in real-time) to earn CE credits.
After the event, you will receive access to your evaluation and continuing education certificate via a personalized "attendee dashboard" link, hosted on the CE-Go website. This link will be sent to the email account you used to register for the event.
Upon accessing the CE-Go "attendee dashboard", you will be able to:
Complete evaluation forms for the event

Download your continuing education certificate in a PDF format
If you have any questions or concerns regarding the CE-Go platform, please contact CE-Go at 888-498-5578 or by email at support@ce-go.com Please Note: Emails for this event will come from "support@ce-go.com".
If you have any continuing education related questions, please contact your event organizer.
Please make sure to check your spam/junk folder in case those emails get "stuck". We'd also suggest "Allowlisting" support@ce-go.com. This tells your email client that you know this sender and trust them, which will keep emails from this contact at the top of your inbox and out of the junk folder.
Disclosure
DISCLOSURE OF RELEVANT FINANCIAL RELATIONSHIPS
CE Learning Systems adheres to the ACCME's Standards for Integrity and Independence in Accredited Continuing Medical Education. Any individuals in a position to control the content of a CE activity ― including faculty, planners, reviewers, or others ― are required to disclose all relevant financial relationships with ineligible entities (formerly known as commercial interests). All relevant conflicts of interest have been mitigated prior to the commencement of the activity.

The following relevant financial relationships have been disclosed by this activity's planners, faculty, and the reviewer:


PLANNERS AND REVIEWER
The planners of this activity have reported that they have no relevant financial relationships.

FACULTY
The faculty of this activity have reported that they have no relevant financial relationships.