Good Grief for Helping Professionals
This online training is designed for professionals wanting to build their skills to more effectively support the bereaved. This session provides an overview of current grief theory, various indicators of grief, and how to support grieving individuals across the lifespan. Led by Bo's Place mental health professionals, this 3-hour webinar will focus on supporting the bereaved client using grief-specific therapeutic elements through a variety of interventions. You will gain tools and resources to support your work with the bereaved, and interventions ready for implementation virtually or in-perso...Read moren. Opportunity for continuing education credit will be available. Less...
Learning Objectives
Identify several indicators of grief as a full-body experience.
Describe interventions to help clients foster a continuing bond with the person who died.
Construct a support plan for a bereaved client or family utilizing grief-specific therapeutic elements and interventions.
Friday, June 03, 2022
09:00 AM CDT - 12:00 PM CDT
Register for this Webinar
$10.00 - $40.00
EARN 3 CE Credit Hours
Click Here to
Register
About the speakers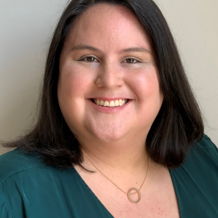 Alison M. Smith, LCSW
Adult Groups Manager, Bo's Place
Alison manages Adult & Young Adult Groups and the monthly Adult Groups. She joined Bo's Place in September 2019. Alison earned a Bachelor of Arts degree in Philosophy from Loyola University Chicago and a Master of Social Work from the University of Houston's Graduate College of Social Work. She has seven years of experience in social work and mental health. Before joining Bo's Place, Alison worked as a Bereavement Counselor at Silverado Hospice.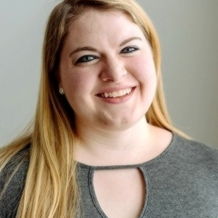 Courtney Reynolds, LCSW
Special Programs Manager, Bo's Place
Courtney coordinates family and adult support groups and manages special programs. Courtney joined Bo's Place in June of 2015. She earned a Bachelor of Arts degree in Psychology and Religious Studies from Austin College and a Master of Social Work from The University of Houston Graduate College of Social Work. Courtney has eight years of experience in the social work and mental health fields.
Agenda
9:00-9:30 Introduction to grief
• Vocabulary, Worldview
• Four Tasks of Mourning
9:30-10:50 Understanding common grief reactions
• Grief as a full-body experience
• Grief over the lifespan (developmental stages)
10:50-11:00 Pandemic Considerations
• Anticipatory grief, trauma & grief
11:00-11:20 Supporting the bereaved
• Helpful/Not Helpful
• Client Bereavement Support Plan
11:20-11:45 Interventions using 6 therapeutic elements
• Various activities to use with clients
11:45-11:55 Self-care
• Practicing in a tech-savvy world
11:55-12:00 Resources, Q&A
CE Information
- Earn 3 CE Credit Hours
CE Approvals
American Psychological Association
CE Learning Systems, LLC is approved by the American Psychological Association to sponsor continuing education for psychologists. CE Learning Systems maintains responsibility for this program and its content.
CE Process Info
Each professional is responsible for the individual requirements as stipulated by his/her licensing agency. Please contact your individual licensing board/regulatory agency to review continuing education requirements for licensure renewal. Please note: You must attend "live" (in real-time) to earn CE credits.
Before the event, you will receive an email from CE-Go with access to the virtual event. After the event, you will receive access to your evaluation and continuing education certificate via a personalized "attendee dashboard" link, hosted on the CE-Go website. This link and access to the virtual event will be sent to the email account you used to register for the event.
Upon accessing the CE-Go "attendee dashboard", you will be able to:
Complete evaluation forms for the event

Download your continuing education certificate in a PDF format
If you have any questions or concerns regarding the CE-Go process, please contact CE-Go at 888-498-5578 or by email at support@ce-go.com Please Note: Emails for this event will come from "support@ce-go.com".
Please make sure to check your spam/junk folder in case those emails get "stuck". We'd also suggest "whitelisting" support@ce-go.com. This tells your email client that you know this sender and trust them, which will keep emails from this contact at the top of your inbox and out of the junk folder.