Good Grief for Helping Professionals
This online training is designed for professionals wanting to build their skills to more effectively support the bereaved during the pandemic. This session provides an overview of current grief theory, various indicators of grief, and how to support grieving individuals across the lifespan. Through this training you will also gain a greater understanding of your client's experience of grief through the lens of COVID-19. Led by Bo's Place mental health professionals, this 3-hour webinar will focus on supporting the bereaved client using grief-specific therapeutic elements through a variety of i...Read morenterventions. You will gain tools and resources to support your work with the bereaved, and interventions ready for implementation virtually or in-person. Opportunity for continuing education credit will be available. Less...
Learning Objectives
Identify several indicators of grief as a full-body experience.
Describe interventions to help clients foster a continuing bond with the person who died.
Construct a support plan for a bereaved client or family utilizing grief-specific therapeutic elements and interventions.
Friday, December 04, 2020
09:00 AM CST - 12:00 PM CST
Register for this Webinar
$10.00 - $40.00
About the speakers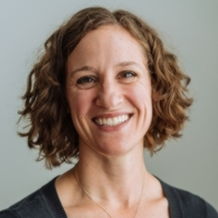 Jodie Gonzalez, LCSW
Volunteer Services & Community Education Director, Bo's Place
Jodie Gonzalez directs the community education and outreach efforts of Bo's Place, including training for helping professionals as well as volunteers. Jodie joined Bo's Place in January of 2017. She earned a Bachelor of Science in Communications from the University of Illinois and a Master of Social Work from The University of Houston Graduate College of Social Work. Jodie has 12 years of experience in the social work and mental health fields.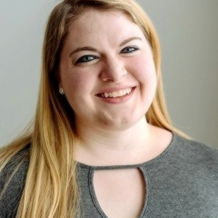 Courtney Reynolds, LCSW
Special Programs Manager, Bo's Place
Courtney coordinates family and adult support groups and manages special programs. Courtney joined Bo's Place in June of 2015. She earned a Bachelor of Arts degree in Psychology and Religious Studies from Austin College and a Master of Social Work from The University of Houston Graduate College of Social Work. Courtney has seven years of experience in the social work and mental health fields.
Agenda
9:00-9:30 Introduction to grief
• Vocabulary, Worldview
• Four Tasks of Mourning
9:30-10:50 Understanding common grief reactions
• Grief as a full-body experience
• Grief over the lifespan (developmental stages)
10:50-11:00 COVID-19 Considerations
• Anticipatory grief, trauma & grief
11:00-11:20 Supporting the bereaved
• Helpful/Not Helpful
• Client Bereavement Support Plan
11:20-11:45 Interventions using 6 therapeutic elements
• Various activities to use with clients
11:45-11:55 Self-care
• Practicing in a tech-savvy world
11:55-12:00 Resources, Q&A
CE Information
- Earn 3 CE Hours
CE Approvals
American Psychological Association
CE Learning Systems, LLC is approved by the American Psychological Association to sponsor continuing education for psychologists. CE Learning Systems maintains responsibility for this program and its content.
CE Process Info
A continuing education certificate for the event will be obtained using the website, CE-Go. After the event, you will receive an email containing a link to CE-Go. (This link will be sent to the email account you used to register for the event).
Upon accessing the CE-Go website, you will be able to:
• Complete evaluation forms for the event
• Download your continuing education certificate in a PDF format
If you have any questions or concerns regarding the CE-Go process, please contact CE-Go at 888-498-5578 or by email at [email protected]