Disappointment and the Fear of Hope: From Theory to Research
The result of hoping and then experiencing deep or repeated disappointment can be a profound poisoning of hope. You recoil from hope, because the striving this emotion fosters potentially risks another unbearable disappointment. In this situation, hope appears tainted, so you stop all together.

Dr. Ross Ellenhorn calls this "Fear of Hope". He joined a team at Rutgers University to study it, developing a Fear of Hope Scale, showing that fear of hope is a valid variable in people's lives. In his talk he discusses this research, the theories behind it, and how they apply to the lives of indi...Read moreviduals diagnosed and treated for psychiatric and addiction issues. Less...
Learning Objectives
Learners will leave the talk with a strong understanding of the delicate nature of hope in treatment, and how treatment providers can be both the site of hope and the instigators of despair.
Learners will leave the talk with a strong understanding of hope as a target for therapeutic relationships and will be able to integrate this insight into her practice.
Identify the ways treatment systems can contribute to a fear of hope in their clients.
Learners will leave the talk with a strong understanding of how developing a sense of hope is central to psychosocial recovery and personal change.
Friday, July 16, 2021
11:00 AM EDT - 01:00 PM EDT
Register for this Webinar
About the speakers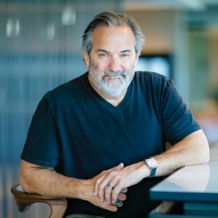 Ross Ellenhorn, MSW, Ph.D.
Dr. Ellenhorn is trained as a sociologist, psychotherapist and social worker. He has spent the last two decades helping individuals suffering psychiatric symptoms find the psychological and social means for remaining outside institutional settings. He created the first fully-operating intensive hospital diversion and wrap-around program in Massachusetts, later creating and leading, one of the first Programs for Assertive Community Treatment teams in the Commonwealth.
Leah Kogan
Brand Manager
CE Information
- Earn 2 CE Credit Hours
CE Approvals
National Association for Alcoholism and Drug Abuse Counselors
This program is approved for 2 CEU training credits/hours by NAADAC, The Association for Addiction Professionals. Pavillon is a NAADAC approved provider, 55251.
CE Process Info
Each professional is responsible for the individual requirements as stipulated by his/her licensing agency. Please contact your individual licensing board/regulatory agency to review continuing education requirements for licensure renewal.
A continuing education certificate for the event will be obtained using the website, CE-Go. Before the event, you will receive an email containing a link to CE-Go. (This link will be sent to the email account you used to register for the event).

Upon accessing the CE-Go website, you will be able to:

Complete evaluation forms for the event

Download your continuing education certificate in a PDF format



If you have any questions or concerns regarding the CE-Go process, please contact CE-Go at 888-498-5578 or by email at support@ce-go.com