Family Business Dynamics: The Intersection of Psychology and Strategy
Multigenerational family businesses are often deemed as being reliable and trustworthy with consumers. At the foundation of these businesses are family systems with their own complexities, whose decisions and actions not only impact one another, but can impede on the business as well. When such family systems are dealing with substance use disorder or other mental health concerns, the construct of the family system can be tested, and the sustainability of the family business may lay in the balance. This webinar will explore the psychology of the family unit and how their dynamics can roll ov...Read moreer into their family business. We will provide practical solutions and best practices that families can utilize and integrate for success in healing themselves, ultimately allowing them to take on the challenges that come with operating a family business. Less...
Learning Objectives
Identify the core clinical components to address when working with family businesses or multi-generational wealth within family systems
Learn tools to address common family conflicts associated with substance use disorders within a family business
Identify evidence-based, appropriate, conflict resolution strategies to enhance communication and engagement among family members
Describe assessments to utilize with families in treatment for substance use disorder who also work within a multi-generational family business
Utilize a framework for treating and working with family-owned businesses before, during and after treatment
Thursday, August 05, 2021
12:00 PM EDT - 01:00 PM EDT
Register for this Webinar
About the speakers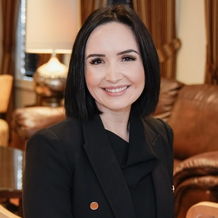 Josephine Tynes, LCSW, MHL, ICGC-II
Executive Director, Caron Florida
As Executive Director, Josey Tynes oversees clinical and administrative operations for Caron Renaissance and Caron Ocean Drive, providing support and supervision to both clinical and operational staff and building relationships with clients, families, and referents. Prior to taking on the role of Executive Director, Josey was the Clinical Director for Caron Ocean Drive. She provided clinical leadership to ensure that the services provided to clients and families adhered to Ocean Drive's high standard of excellence. Her systems-based perspective embodies the Caron philosophy that "the patient is the family, and the family is the patient." Through her supervision of clinical staff, she fostered treatment specifically designed to address each client's and family's needs. She joined Caron Renaissance in 2014 as a primary therapist and came to Caron Ocean Drive in 2018 also as a primary therapist. Prior to her work at Caron, she was the lead therapist at a treatment facility in South Florida, responsible for overseeing all clinical services as well as writing all clinical programming for patients with co-occurring disorders receiving residential, intensive outpatient, and outpatient treatment. As lead therapist, she expanded services and introduced holistic services to the therapeutic milieu.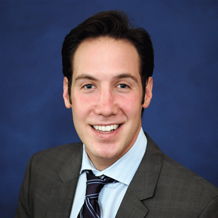 Jonathan Saltzburg, MBA
Executive Director of College Success and Career Services, Caron Florida
Jonathan Saltzburg serves as the Executive Director of College Success and Career Services at Caron Treatment Centers. Jonathan manages several innovative programs to help individuals examine what success in recovery means to them, strategically realign their career and recovery goals to achieve it, and ultimately enhance their quality of life. He is a graduate of the Wharton School of Business and an accomplished finance professional, previously with Warner Brothers Entertainment, who had founded RecoveryEDU® to provide guidance and resources for students to achieve their academic goals while in a continuum of care.
CE Information
- Earn 1 CE Credit Hour
CE Approvals
American Psychological Association
CE Learning Systems, LLC is approved by the American Psychological Association to sponsor continuing education for psychologists. CE Learning Systems maintains responsibility for this program and its content.
New York State Education Department's State Board for Social Work
CE Learning Systems SW CPE is recognized by the New York State Education Department's State Board for Social Work as an approved provider of continuing education for licensed social workers #0060.
New York Education Department for Licensed Mental Health Counselors
CE Learning Systems, LLC is recognized by the New York State Education Department's State Board for Mental Health Practitioners as an approved provider of continuing education for licensed mental health counselors. #MHC-0072.
New York State Education Department's State Board for Psychology
CE Learning Systems dba CE-Credit.com & AddictionCounselorCE.com is recognized by the New York State Education Department's State Board for Psychology as an approved provider of continuing education for licensed psychologists #PSY-0016.
CE Process Info
Each professional is responsible for the individual requirements as stipulated by his/her licensing agency. Please contact your individual licensing board/regulatory agency to review continuing education requirements for licensure renewal. Please note: You must attend "live" (in real-time) to earn CE's.

A continuing education certificate for the event will be obtained using the website, CE-Go. Before the event, you will receive an email containing a link to CE-Go. (This link will be sent to the email account you used to register for the event).
Upon accessing the CE-Go website, you will be able to:
Complete evaluation forms for the event

Download your continuing education certificate in a PDF format
If you have any questions or concerns regarding the CE-Go process, please contact CE-Go at 888-498-5578 or by email at support@ce-go.com
Please Note: Emails for this event will come from "support@ce-go.com". Please make sure to check your spam/junk folder in case those emails get "stuck". We'd also suggest "whitelisting" support@ce-go.com. This tells your email client that you know this sender and trust them, which will keep emails from this contact at the top of your inbox and out of the junk folder.