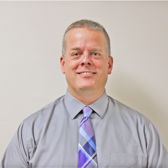 R. Trent Codd, III, Ed.S., LCMHC (www.TrentCodd.com) is the Executive Director of CBT Counseling Centers, a multi-disciplinary practice specializing in evidence-based mental health care with several locations across North Carolina. He is a Board Certified Behavior Analyst and a Fellow of the Academy of Cognitive and Behavioral Therapies.
Trent has authored or co-authored several peer reviewed publications and books including Teaching and Supervising Cognitive Behavioral Therapy, Practice-Based Research: A Guide for Clinicians, Experiencing ACT from the Inside Out: A Self-Practice/Self-Reflection workbook for therapists and Socratic Questioning for Therapists and Counselors: Learn How to Think and Intervene like a Cognitive Behavior Therapist.
Session
Mark Sanders, LCSW, CADC is an International Speaker in the Behavioral Health Profession whose presentations have reached thousands throughout the United States, Europe, Canada, Caribbean and British Islands. He is the author of 5 books and he has had two stories published in the New York Times Bestselling Book Series Chicken Soup For The Soul. He lectures at the University of Chicago.
Session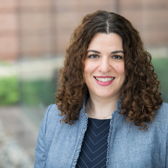 Dr. Michelle Drapkin is the Owner/Director of the CBT Center of Central NJ. She has been working in the area of communication and behavior change for over 20 years. She has previously held roles as a Senior Behavioral Scientist at BetterUp, where she worked to advance the science and practice of evidence-based coaching in the workplace and at Johnson and Johnson where she led the development and deployment of behavior change interventions, including interventions for wellbeing and burnout prevention. She held a national position at the Department of Veterans Affairs and was on faculty at the University of Pennsylvania. She has dedicated her professional career to using psychological research to help people. She is considered a master trainer in Motivational Interviewing, Cognitive Behavior Therapy (including Mindfulness), and Communication, as well as other topics. She has worked to adapt Motivational Interviewing to organizations and is an editor on an MI in Leadership book. Michelle completed her PhD in Clinical Psychology from Rutgers, The State University of New Jersey. She is a licensed Clinical Psychologist and sees patients in her private practice. She lives in New Jersey and is licensed in NJ, NY, and PA.
Session