Disrupting Rumination: Changing the Cognitions that Underlie Anxiety and Depression
Overactive brain circuitry can trap people in cycles of rumination that keep them anxious and depressed. Letting go of ruminating worries, or banishing persistent negative thoughts such as "I'm not good enough" or "I'm worthless" isn't easy for our clients. When repetitive thoughts won't shift, therapists themselves can begin to feel stuck. In this workshop, we'll examine why clients lock into depressive thought patterns and explore the four subtle reasons they hold on to worry. We'll then explore pragmatic, achievable, evidence-based solutions for eliminating these patterns and replacing them...Read more with attitudes of calmness and competency.

Please note: This event is the same event that was hosted on 9/24/22 titled "Eliminating Worry and Repetitive Thinking: How to Relieve the Two Conditions that Underlie Anxiety and Depression". Less...
Learning Objectives
Apply basic understanding of neurological causes of rumination to assess and change rumination in anxious and depressed clients
List four underlying causes of depression and apply evidenced-based techniques that improve these conditions.
List 4 purposes of worry and apply techniques that break the hold of worry, such as methods that "erase the trace" of worry, transferring worry to another person, using ritual to contain worry, and putting off health anxiety.
Describe how to interrupt the ruminative cognitions that decrease energy and then apply self-reinforcing techniques that can energize clients, such as 'Start Where You Already Are' and 'Get the Train Rolling.
Teach clients to identify the impact of situational stressors be able to apply the four approaches that reduce and eliminate the damage of stress.
Target Audience
This live interactive webinar is intended for mental health professionals, including Psychologists, Social Workers, Counselors, MFT's and Addiction Professionals.
Learning Levels
Saturday, February 25, 2023
11:00 AM EST - 02:15 PM EST
Register for this Webinar
$67.00
EARN 3 CE Credit Hours
Click Here to
Register
About the speaker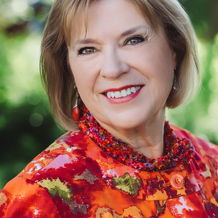 Margaret Wehrenberg, Psy.D.
Margaret Wehrenberg, Psy.D., clinical psychologist and internationally known trainer for mental health professionals, is the author of Pandemic Anxiety: Fear, Stress and Loss in Traumatic Times and The 10 Best Ever Depression Management Techniques, as well as 7 other books on the treatment of anxiety and depression, published by W.W. Norton. She has contributed articles to the award-winning Psychotherapy Networker magazine and blogs on depression for Psychology Today. She is noted for her down-to-earth, pragmatic teaching style. Visit her at www.margaretwehrenberg.com
CE Information
- Earn 3 CE Credit Hours
CE Process Info
Each professional is responsible for the individual requirements as stipulated by his/her licensing agency. Please contact your individual licensing board/regulatory agency to review continuing education requirements for licensure renewal. Please note: You must attend "live" (in real-time) to earn CE credits.
Before the event, you will receive an email from CE-Go with access to the virtual event. After the event, you will receive access to your evaluation and continuing education certificate via a personalized "attendee dashboard" link, hosted on the CE-Go website. This link and access to the virtual event will be sent to the email account you used to register for the event.
Upon accessing the CE-Go "attendee dashboard", you will be able to:
Complete evaluation forms for the event

Download your continuing education certificate in a PDF format
If you have any questions or concerns regarding the CE-Go platform, please contact CE-Go at 888-498-5578 or by email at support@ce-go.com Please Note: Emails for this event will come from "support@ce-go.com".
If you have any continuing education related questions, please contact your event organizer.

Please make sure to check your spam/junk folder in case those emails get "stuck". We'd also suggest "Allowlisting" support@ce-go.com. This tells your email client that you know this sender and trust them, which will keep emails from this contact at the top of your inbox and out of the junk folder.
Disclosure
Presenter Disclosure: Financial disclosures: The presenter(s) receive an honorarium for presenting this webinar. There are no nonfinancial relationships in the products or services described, reviewed, evaluated or compared in this presentation.

Commercial Support: There is no commercial support for any products to disclose.