Developing Your Therapeutic Presence
Therapists work hard to create safe spaces for their clients to do the emotional work they've come to do. During the last year, through this ongoing Covid-19 pandemic, many of us have had to work even harder and longer hours. Research suggests that the mere presence of the therapist, and how the therapist truly forges a connection with the client in therapy, are the most crucial factors affecting the client's healing process.

In this webinar, we'll address the reality of clinician burnout and its impact, that so many of us are feeling right now. Matthew Hanlon, MA, LMFT will addresses how...Read more we can continue to effectively create healing spaces while holding on to our own health and well-being. We'll look at the difference between formal and informal mindfulness practices and demonstrate skills related to each type, as well as address how to create a personal mindfulness routine and utilize mindfulness with clients, and identify core criteria for effective self-care

An engaged, committed, caring therapist who is mindful of his or her own self, and how that self relates to the client, is the crucial determinant of how well that client will respond to therapy. A mindful therapist who sees self-care as a part of their professional practice will create a more patient, thoughtful, and healing space. Less...
Learning Objectives
Explain the principle differences between formal and informal mindfulness practice and demonstrate skills related to each type.
Create a personal mindfulness routine (environment, posture, time), and utilize mindfulness with clients.
Describe the importance of self-care as stress management and its impact in both personal and professional life.
Identify and explain the three core criteria for effective self-care.
Friday, March 12, 2021
09:00 AM CST - 11:00 AM CST
Register for this Webinar
$10.00 - $20.00
About the speaker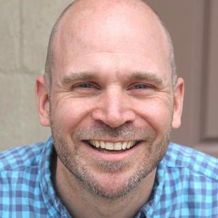 Matthew Hanlon, MA, LMFT
Owner, Cedar Tree Counseling
Matthew Hanlon, LMFT, husband to Anita and father to his five children, served as a church planter in Spain with his family for four years. He then worked as the student ministries pastor at Trinity Vineyard Christian Fellowship in St. Charles, IL for 9 years. He is now the owner of Cedar Tree Counseling in St. Charles, IL, and currently practices there as a marriage and family therapist. Matthew has been developing his personal mindfulness practice for the better part of 10 years and he and his family have benefited greatly from it.
Agenda
9:00-10:00 Developing your capacity for presence through mindfulness primes the therapeutic space for greater impact.
Learning to identify: "Where am I?" and "What do I need?"

Effective emotion regulation

Effects of resistance in self and within the therapeutic process
10:00 – 10:10 Q&A
10:10 - 10:50 Forming a thoughtful self-care practice through:

Rest and diet

Creative, constructive, and engaging practice
10:50 – 11:00 Q&A

CE Information
- Earn 2 CE Hours
CE Approvals
American Psychological Association
CE Learning Systems, LLC is approved by the American Psychological Association to sponsor continuing education for psychologists. CE Learning Systems maintains responsibility for this program and its content.
Illinois Department of Financial and Professional Regulation Board of Social Workers
Meier Clinics is registered social worker and CE sponsor approved by the State of Illinois Department of Financial and Professional Regulation to provide CEs for LCSWs and LSWs in Illinois. 159-000-581.
CE Process Info
A continuing education certificate for the event will be obtained using the website, CE-Go. Before the event, you will receive an email containing a link to CE-Go. (This link will be sent to the email account you used to register for the event).
Upon accessing the CE-Go website, you will be able to:
• Complete evaluation forms for the event (Mandatory to receive credit)
• Download your continuing education certificate in a PDF format
If you have any questions or concerns regarding the CE-Go process, please contact CE-Go at 888-498-5578 or by email at support@ce-go.com