Deconstructing Relationships: Transforming Fear into Fulfillment
This seminar builds on the concept, as demonstrated by research in Cognitive-Behavioral Therapy (Burns, Gillihan, Beck), that there is a "core fear" driving our resistances and creating our conflicts. When applied to relationships, we see that this core fear is responsible for projecting how we view our partner (or others in a group we are relating to) to create false assumptions about them, and how we do so with ourselves as well (Johnson, Park).

We then react to the core fear with a "chief defense" (Davenloo), an automatic habit that is designed to get us the love (or fulfillment or succe...Read moress) that we seek with others, but which inevitably backfires. In this sense, it is more precisely the chief defense that is responsible for our relational conflicts, even when we are certain the other has done something "wrong" (Fernanda).

These premises lead to the realization that in any relationship, there are new alternatives for what we project and how we respond. Seeing this, we may choose those perceptions and responses that will bring understanding, empathy, and the opportunity for "flow" (Seligman, Cikszenthmihalyi). As such, relationships afford a unique opportunity for finding meaning (Costello) and the mindful discovery of how to negotiate life's challenges more successfully (Kabat-Zinn, Roemer). Less...
Learning Objectives
Describe the concepts of the core fear and chief defense.
Apply these concepts to the discovery of clients' core fears and chief defenses.
Translate the dynamics of clients' relationships in terms of their core fears and chief defenses.
Target Audience
Psychologists, Psychoanalysts, Psychiatrists, Social Workers, MFTs, Licensed Professional Counselors, Substance Abuse Counselors, Occupational Therapists, Creative Arts Therapists, Nurses
Learning Levels
Saturday, August 27, 2022
11:00 AM EDT - 02:15 PM EDT
Register for this Webinar
$67.00
EARN 3 CE Credit Hours
Click Here to
Register
About the speaker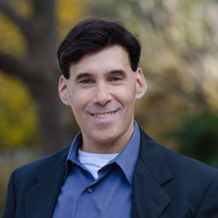 Todd Pressman, PhD
International Speaker
Todd Pressman, Ph.D. is a clinical psychologist and international seminar leader. He is widely known for his work with Deconstructing Anxiety. He graduated with degrees in psychology from the University of Pennsylvania and Saybrook Institute. His books Deconstructing Anxiety: The Journey from Fear to Fulfillment, Radical Joy: Awakening Your Potential For True Fulfillment and The Bicycle Repair Shop: A True Story Of Recovery From Multiple Personality Disorder have all received high acclaim. In 1982, he traveled the world to study the great wisdom and healing traditions, including with a Zen master, a Jain family, a Zoroastrian high priest and a Sri Lankan firewalker. His education also includes an internship under Stanislav Grof, M.D. at the Esalen Institute. With a background deeply rooted in tradition (he was groomed by a father whose teachers were taught by Sigmund Freud), he has integrated this wide-ranging experience into a new program of psychological development called "Deconstructing Anxiety". His working model is based on Michelangelo's ideal: to release the statue from the stone, the authentic Self from the overlays of imposed identity, into the discovery of freedom and fulfillment.
CE Information
- Earn 3 CE Credit Hours
CE Process Info
Each professional is responsible for the individual requirements as stipulated by his/her licensing agency. Please contact your individual licensing board/regulatory agency to review continuing education requirements for licensure renewal. Please note: You must attend "live" (in real-time) to earn CE's.
A continuing education certificate for the event will be obtained using the website, CE-Go. Before the event, you will receive an email containing a link to CE-Go. (This link will be sent to the email account you used to register for the event).
Upon accessing the CE-Go website, you will be able to:
Complete evaluation forms for the event




Download your continuing education certificate in a PDF format
If you have any questions or concerns regarding the CE-Go process, please contact CE-Go at 888-498-5578 or by email at support@ce-go.com
Please Note: Emails for this event will come from "support@ce-go.com". Please make sure to check your spam/junk folder in case those emails get "stuck". We'd also suggest "whitelisting" support@ce-go.com. This tells your email client that you know this sender and trust them, which will keep emails from this contact at the top of your inbox and out of the junk folder.

Important Information:
1. This webinar will be hosted via Zoom, and you may be prompted to download or upgrade your Zoom app if using a mobile device. A strong WiFi connection will be required for best quality.
2. We recommend clicking your "Join Webinar" button early and checking that your speakers are on before the event begins. Please do not worry about being seen or heard! Attendee video feeds and mics are turned off by default when entering a webinar. You will be able to ask questions via the Q&A feature.
3. The webinar will be recorded and available for review by attendees for 30 days. Please respect that no copying, recording, or distribution of live session content is allowed. CE's are provided for the "live" sessions only. CE's will not be available for the recordings.
Disclosure
Presenter Disclosure: Financial disclosures: The presenter(s) receive an honorarium for presenting this webinar. There are no nonfinancial relationships in the products or services described, reviewed, evaluated or compared in this presentation.

Commercial Support: There is no commercial support for any products to disclose.