POSTPONED -Decolonizing Mental Health: Moving from Whitewashed Wellness to Culturally-Affirming Practices
The presenters invite participants to attend this training with an open mind as the information presented will de-center well-known theories and practices that were built on the foundations of white supremacy, systemic racism, and oppression. The presenters will aim to aid participants in identifying their implicit biases as well as challenge and dismantle practitioner's educational and professional experiences. This training will aim to amplify teachings, theories, and practices rooted in the knowledge passed down from Black, Indigenous, and People of Color throughout history that have paved...Read more the way for the common theories, interventions, and practices used today. This will allow space for participants to critically think about the ways in which systemic racism and white supremacy have played a foundational role in the development of educational and professional practices within the Psychology, Social Work, and Counseling fields. From this perspective, participants will be able to critically examine the ways in which implicit biases have skewed professional practices and allow practitioners to incorporate more culturally relevant and appropriate practices when working with marginalized communities.

Julie and Kurstie are offering times for 1 HOUR VIRTUAL CONSULTATION GROUPS to help deepen understanding of the concepts discussed, allow for practical application of concepts to specific case examples, and address attendee's specific clinical questions. Consultation groups will be limited to 5 participants to ensure each attendee receives time and space to address their specific clinical concerns. Date and time will be coordinated after the presentation by email. Less...
Learning Objectives
Participants will be challenged to identify and dismantle biases, both personal and professional, that have played a role in perpetuating white supremacy and systemic racism within their clinical practice.
Participants will be able to critically evaluate the role of biases in the development of well-known clinical practices and research.
Participants will be able to apply knowledge of culturally relevant methodologies, theories, and interventions when working with marginalized communities.
Thursday, June 23, 2022
02:00 PM EDT - 05:00 PM EDT
Register for this Webinar
About the speakers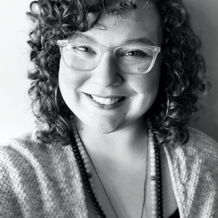 Kurstie Bevelhymer-Rangel, MSW, LSW (she/her/hers)
Clinician
Kurstie Bevelhymer-Rangel, MSW, LSW (she/her/hers) is a mixed race Indigenous queer Chicana, who is cis, mid-size, and possesses white privilege. She is passionate about providing inclusive and culturally sensitive care to individuals of all backgrounds, with a focus in serving individuals in the LBGTQIA2S+, Latine, and Indigenous communities. Kurstie received her Bachelor of Arts with Research Distinction in Psychology and her Masters in Social Work from The Ohio State University. She began her career as a trauma social worker at Grant Medical Center where she worked with Victims of Crime and patients who were actively in crisis and experiencing mental health and substance use-related issues. As she transitioned out of her role as a trauma social worker, she began working with clients in private practice and developing her specialties and areas of focus/interest. Kurstie has spent the last few years incorporating her own experiences and expanding her research and knowledge base to provide education and training on Latine culture, Indigeneity, and intersections of Queer and Indigenous identities. She continues to enjoy providing education and training on self-care and rest from an anti-capitalist and anti-racist framework and perspective.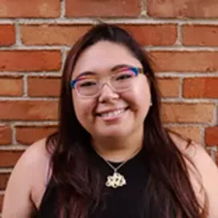 Julie Hazel, MA, LPCC
Outpatient Clinician
Julie Hazel, LPCC (they/she) is a queer, feminine presenting, non-binary, mid-size, mixed raced Korean American. She obtained her bachelor's degree in psychology and her Master's in Counselor Education from The Ohio State University and has been a resident of Columbus for the past twelve years. Julie is currently a clinical counselor at Clintonville Counseling & Wellness working with a variety of clients but with a particular interest in working with BIPOC, queer, and trans clients. Julie's practice is rooted in feminist and multicultural theories focusing on the impact of bias, oppression, and discrimination on mental health. Her work with folks of racial and ethnic minorities often engages and confronts trauma and conflict rooted in the long-lasting effects of colonization. Julie believes that the approach for these and all clients must be as mindful and intentional to appropriately treat the diverse populations represented in each community.
CE Information
- Earn 3 CE Credit Hours
CE Process Info
A Continuing Education Certificate for this program will be obtained using the website CE Go. Approximately 3 days after the event, you will receive an email with a link to CE Go. This link will be emailed to the account you used to register for this event.
Upon accessing the CE-Go website, you will be able to:
Complete the mandatory evaluation forms for the event

Download your CE Certificate in PDF form
Program Approvals:
This program is approved for 3 hours of Ethics Continued Education. Clintonville Counseling and Wellness is approved by the state of Ohio Counselor, Social Worker and Marriage and Family Therapist board as a continuing Professional Education Provider for Counselors, Social Workers and Nurses #RCS012001, and Marriage and Family Therapists RTX082001
For questions regarding this program and its content, please contact Jess Homan, LISW-S at jess@clintonvillecounselor.com.