Crossing the T in PRACTICE: Strategies for Trauma Narrative Completion and Cognitive Processing in TF-CBT
Won't talking about the trauma re-traumatize my child? Why can't we just put this all behind us? These questions are frequently asked to clinicians who work with families impacted by trauma, especially when introducing the trauma narrative portion of Trauma-Focused Cognitive Behavioral Therapy (TF-CBT). It is common for clinicians to wonder how far is too far to push clients. TF-CBT has been identified as the gold standard for treating symptoms experienced by children following traumatic experiences. This webinar will provide a brief overview of TF-CBT and the acronym PRACTICE. Specific strate...Read moregies for approaching the trauma narrative will be provided. This will include techniques for helping children who are avoidant, encouraging the creation of detailed narratives, and explaining the importance of the trauma narrative. Additionally, attendees will learn strategies for challenging trauma-related cognitive distortions and eliciting more helpful cognitions. Less...
Learning Objectives
State 3 goals for completing the trauma narrative
State a rationale for the trauma narrative to children and caregivers
State 2 ways to encourage clients to complete detailed narratives
State 3 techniques for challenging trauma-related cognitive distortions
Friday, March 20, 2020
12:00 PM EDT - 01:00 PM EDT
Register for this Webinar
$10.00 - $25.00
About the speaker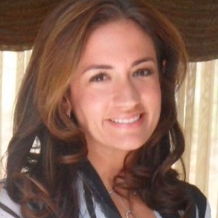 Lindsay Anderson, PsyD
Supervising Psychologist
Dr. Anderson is a licensed clinical psychologist and certified school psychologist who is passionate about providing evidence-based care to children and adolescents, supervising clinicians, and advocating for the needs of families. She is the founder of Caring Cove, a private practice in NJ that specializes in providing evidence-based treatment for children and families. She is also a Supervising Psychologist at the Metropolitan Regional Diagnostic Treatment Center at Newark Beth Israel Medical Center and a Clinical Supervisor at the Foster Care Counseling Project at the Graduate School of Applied and Professional Psychology. Dr. Anderson has been qualified as an expert witness in child maltreatment and is a certified therapist in TF-CBT. She is also certified as a PCIT therapist and is completing the Level 1 certification process. Additionally, Dr. Anderson has received extensive training in Acceptance and Commitment Therapy and the Attachment, Regulation and Competency framework.
CE Information
- Earn 1 CE Hour
CE Approvals
American Psychological Association
CE Learning Systems, LLC is approved by the American Psychological Association to sponsor continuing education for psychologists. CE Learning Systems maintains responsibility for this program and its content.
CE Process Info
A continuing education certificate for the event will be obtained using the website, CE-Go. After the event, you will receive an email containing a link to CE-Go. (This link will be sent to the email account you used to register for the event).
Upon accessing the CE-Go website, you will be able to:
• Complete evaluation forms for the event (Mandatory to receive credit)
• Download your continuing education certificate in a PDF format
If you have any questions or concerns regarding the CE-Go process, please contact CE-Go at 877 248 6789 or by email at [email protected]