Compassion Fatigue and COVID-19: Prioritizing Clinicians` Needs in Surviving the Storm
As helping professionals, we motivate our clients to work through the pandemic-induced collective trauma they have faced and all the hardships it has brought upon them. As new strains of the virus are sweeping across the country, vaccine rollout is lagging, and many lives are still being played out in a virtual setting, the stress and strain to the therapeutic community is causing many of us to experience burnout. Indeed, you care for your patients; but you are still a spouse, parent, or caregiver, and are carrying much of the same burdens through this pandemic as your clients. So, let's stop...Read more for a moment and ask you, the clinician…how are you feeling?

This webinar will address the vicarious trauma that many helping professionals are experiencing because of the COVID-19 pandemic. We will outline ways to help you identify when you're on the brink of burnout and provide practical tools to keep your emotional well being a priority, resulting in optimal care for your clients. Less...
Learning Objectives
Explain the theoretical framework of trauma and its correlation and impact of isolation in substance abuse and mental health treatment in 2020 and early 2021
List the areas of Vicarious Trauma that clinicians experience.
Define the impact of holding space for complex trauma during the COVID-19 pandemic and challenges of treating substance abuse clients during this difficult time.
Utilize healthy tactics for self-care, including tools and tactics in stress and anxiety management in real life practice.
Friday, February 26, 2021
11:00 AM EST - 12:30 PM EST
Register for this Webinar
About the speakers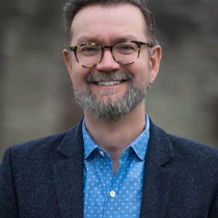 A. Michael Blanche, MSS, LCSW
Ethos Treatment, LLC
Michael Blanche is co-founder of Ethos Treatment, LLC. He is a licensed clinical social worker that has over twenty years of experience providing direct clinical treatment for those who are dually diagnosed with addiction and other psychological issues. Michael has worked in all levels of care in the treatment of addiction and mental health. Michael has extensive expertise in establishing and supervising residential and outpatient programs throughout the Philadelphia Metropolitan area.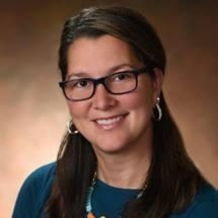 Ramona Palmerio-Roberts, PsyD
Caron Treatment Centers
Dr. Ramona Palmerio-Roberts is a staff psychologist and clinical supervisor of trauma services at Caron Treatment Centers. She treats and educates patients with trauma histories both individually and in group settings.
CE Information
- Earn 1.5 CE Hours
CE Approvals
American Psychological Association
CE Learning Systems, LLC is approved by the American Psychological Association to sponsor continuing education for psychologists. CE Learning Systems maintains responsibility for this program and its content.
CE Process Info
A continuing education certificate for the event will be obtained using the website, CE-Go. After the event, you will receive an email containing a link to CE-Go. (This link will be sent to the email account you used to register for the event).
Upon accessing the CE-Go website, you will be able to:
• Complete evaluation forms for the event
• Download your continuing education certificate in a PDF format
If you have any questions or concerns regarding the CE-Go process, please contact CE-Go at 888-498-5578 or by email at support@ce-go.com