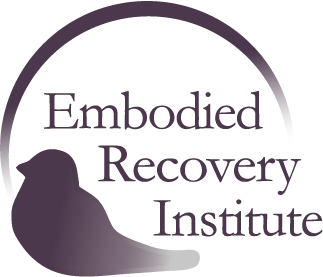 Coming to Our Senses About Eating Disorders Treatment: An Exploration of Sensory Processing Disorder, Autism Spectrum Disorder and Eating Disorders
Date: July 15 - 17, 2022
Place: Hyatt Place Durham Southpoint, 7840 NC Hwy 751, Durham, NC, 27713
Coming to Our Senses about Eating Disorders Treatment is an exploration of how Sensory Processing Disorder (SPD) and Autism Spectrum Disorder (ASD) impacts a person's relationship with food, the eating process and body perception. Current research shows autism is overrepresented in individuals battling an eating disorder (ED) and those with both disorders have the poorest treatment outcomes. Research also supports a link between SPD and ARFID as well as a link between visual processing patterns and body dysmorphia. 
Through didactic lectures and experiential activities, this 3-day workshop offers a unique perspective of combined clinical and personal experiences. Participants will see the world as it's experienced by someone with SPD, ASD and an ED. We will consider the following questions:
1.     What if food preferences and aversions are not dictates of an irrational "ED voice" but are logical choices given a person's unique sensory processing system?  
2.     What if food rituals and rules stem not from unreasonable needs for control but, rather, are effective life-style routines congruent with neuro-divergent thinking?  
3.     What if body image distortions and dysmorphia are not errors in thinking but are the results of incongruencies in far and near senses?  
4.     How can understanding our sensory processing system and neurodivergent thinking help us to more effectively support recovery from eating disorders?
Upon completion of this workshop, participants will be able to:
·      Explain Sensory Processing Disorder and its three types-Modulation, Motor Based, Discrimination.
·      Apply Polyvagal Theory to SPD
·      List and describe the function and anatomy of 5 far senses and 3 near senses.
·      Assess when sensory input is neurocepted as safe or dangerous and describe the impact of this neuroception on eating and feeding processes of ingestion, digestion and elimination.
·      Anticipate the impact of SPD on food selection, food preparation and eating behaviors.
·      List communication, social, language, behavioral, and cognitive processes characteristic of ASD
·      Describe how ASD impacts eating behaviors
·      Explain how ASD traits can impact the development and continuation of an ED
·      Discuss the use of the Intervention Ziggurat model for assessment and treatment planning in ED treatment for ASD clients.
·      Explain how SPD and ASD contribute to Insight, Response, Nourishment and Completion Barriers to Action.
·      Design 3 interventions to help clients with SPD and ASD increase ANS regulation 
·      Design 3 interventions to help clients with SPD and ASD soften Action Cycle Barriers and more effectively engage in obtaining, selecting, preparing, ingesting and digesting food.