Cannabis and Mental Health: What`s Lying in the Weeds
This presentation will provide the latest overview in the understanding of how cannabis use impacts mental health. A review of current cannabis use, trends and how legalization has changed the culture and landscape of use will be described. Screening techniques and assessment strategies for cannabis use disorder will provide clinicians with improved strategies and understanding. The presenter will discuss how cannabis use can exacerbate psychiatric conditions and how it may induce psychiatric disorders. A review of what is scientifically known about using cannabis to treat psychiatric disorder...Read mores will also be offered. Finally, a roadmap for clinicians in how to address questions surrounding cannabis use will be highlighted. Less...
Learning Objectives
Describe best practices in the screening and treatment of cannabis use disorder.
Identify how cannabis is consumed in the current landscape of legalization.
Identify three examples of the physical, mental, and social impact of cannabis use on mental health.
Tuesday, September 21, 2021
09:00 AM PDT - 10:30 AM PDT
Register for this Webinar
About the speaker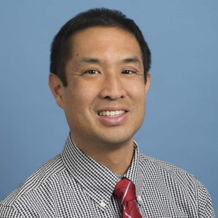 Timothy Fong, MD
Professor of Psychiatry at Semel Institute for Neuroscience and Human Behavior at UCLA
Dr. Fong is a Professor of Psychiatry, board-certified in Addiction Psychiatry, at the Semel Institute for Neuroscience and Human Behavior at UCLA.He is the director of the UCLA Addiction Psychiatry Fellowship, a one-year program that provides clinical training in the management of addictive disorders. He is also the co-director of the UCLA Gambling Studies Program. The purpose of this program is to examine the underlying causes and clinical characteristics of gambling disorder in order to develop effective, evidence-based treatment strategies. Finally, he is a member of the Steering Committee to the UCLA Cannabis Research Initiative, a multidisciplinary effort to examine the full impact of cannabis on the body, mind and brain.
CE Information
- Earn 1.5 CE Credit Hours
CE Approvals
American Psychological Association
CE Learning Systems, LLC is approved by the American Psychological Association to sponsor continuing education for psychologists. CE Learning Systems maintains responsibility for this program and its content.
CE Process Info
Each professional is responsible for the individual requirements as stipulated by his/her licensing agency. Please contact your individual licensing board/regulatory agency to review continuing education requirements for licensure renewal. Please note: You must attend "live" (in real-time) to earn CE's.
A continuing education certificate for the event will be obtained using the website, CE-Go. Before the event, you will receive an email containing a link to CE-Go. (This link will be sent to the email account you used to register for the event).
Upon accessing the CE-Go website, you will be able to:
Complete evaluation forms for the event

Download your continuing education certificate in a PDF format
If you have any questions or concerns regarding the CE-Go process, please contact CE-Go at 888-498-5578 or by email at support@ce-go.com
Please Note: Emails for this event will come from "support@ce-go.com". Please make sure to check your spam/junk folder in case those emails get "stuck". We'd also suggest "whitelisting" support@ce-go.com. This tells your email client that you know this sender and trust them, which will keep emails from this contact at the top of your inbox and out of the junk folder.