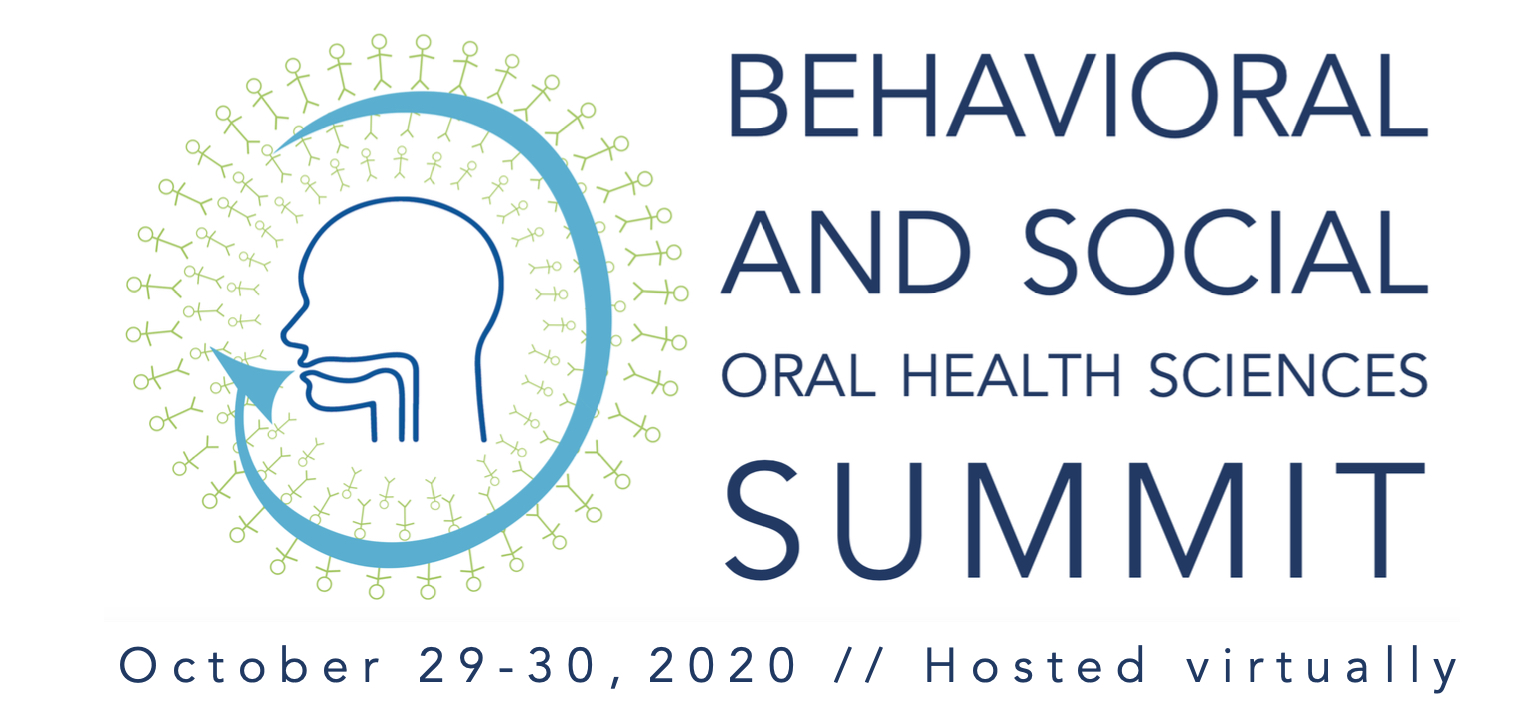 Behavioral and Social Oral Health Sciences Summit
Date: October 29 - November 12, 2020
The 2020 Behavioral and Social Oral Health Sciences Summit is an inaugural international conference, and the first
comprehensive meeting specifically for behavioral and social oral health sciences in over 25 years.
Originally organized as a Satellite Symposium of the 98th General Session and Exhibition of the International Association for
Dental Research, the Summit is sponsored by the
Behavioral, Epidemiologic
and Health Services Research (BEHSR) scientific group. The Summit has been reimagined and its programming reconfigured so that the mission can be achieved via this virtual meeting.
VISION: Promote oral health globally by advancing the robust application of behavioral and social sciences
MISSION: To strategically maximize the impact of behavioral and social sciences on oral health promotion by building consensus among health scientists and clinicians about essential foci and critical next steps
The Summit will focus on four overarching themes, including:


Behavioral and social theories, models, conceptual frameworks, and mechanisms related to oral health


Methodological issues in behavioral and social oral health research and practice


Intervention science: Developing and testing behavioral and social science approaches to promote oral health


Dissemination and implementation for oral and craniofacial health


A major outcome of the Summit will be a planned consensus statement highlighting the role of behavioral and social
sciences in oral health. In addition, meeting proceedings will be published.
Researchers of all levels, including students/trainees, are invited to attend the Summit.
Co-Organizers


Daniel W. McNeil, West Virginia University, USA


Cameron L. Randall, University of Washington, USA


Steering Committee


Sarah Baker, University of Sheffield, UK


Belinda Borrelli, Boston University, USA


Jackie Burgette, University of Pittsburgh, USA


Barry J. Gibson, University of Sheffield, UK


Lisa Heaton, University of Washington, USA


George Kitsaras, University of Manchester, UK


Colman McGrath, University of Hong Kong, HK


Tim Newton, Kings College, London, UK



Elise Rice, National Institute of Dental and Craniofacial Research, USA



Melissa Riddle, National Institute of Dental and Craniofacial Research, USA