Alternatives to PCIT for Compliance Training in Kids with ASD
Dr. Lee will present both conceptual and practical information about increasing compliance when working with individuals with Autism Spectrum Disorder. Dr. Lee will provide information on the importance of operationally defining compliance with parents, a review of the coercive cycle that typically underlies patterns of noncompliance, as well as ways to assist parents of children with ASD in managing compliance. Interventions including, but not limited to, effective instruction delivery (EID), guided compliance, and errorless compliance training will be presented. Concepts related to behaviora...Read morel momentum and contingent versus noncontingent reinforcement within the context of compliance will also be discussed. Finally Dr. Lee will provide information on barriers to implementation when working across caregivers or environments. Less...
Learning Objectives
Operationally explain and define compliance in the context of ASDs
Define the coercive cycle and behavioral momentum
State the steps involved in guided compliance and errorless compliance training
Learning Levels
Introductory
Intermediate
Friday, March 13, 2020
12:00 PM EDT - 01:00 PM EDT
Register for this Webinar
$10.00 - $25.00
About the speaker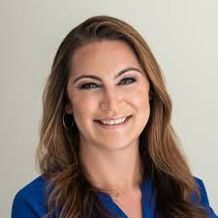 Stephanie Lee, PsyD
Interim Senior Director, Autism Center; Senior Director, ADHD & Disruptive Behavior Disorders Center
Dr. Lee is the interim Senior Director of the Autism Center and Senior Director of the ADHD and Behavior Disorders Center at Child Mind Institute. She specializes in working with individuals with ASD,developmental disabilities and related behavioral difficulties. Before joining Child Mind, Dr. Lee was a staff psychologist and Director of Clinical Services for the Behavior Management Clinic within the Kennedy Krieger Institute. In her tenure at this position, Dr. Lee provided family and individual services for children with disruptive behavioral issues as well as direct clinical supervision. Dr. Lee trained and supervised over 40 graduate and postdoctoral trainees, receiving the Faculty Mentor of the Year award in 2014 and 2015. Dr. Lee has a strong foundation in evidence-based behavioral and cognitive behavioral treatments, including specialized training in ABA. She has extensive experience with functional based assessment, FCT, severe behavioral issues, feeding concerns, PCIT and PMT.
CE Information
- Earn 1 CE Hour
CE Approvals
American Psychological Association
CE Learning Systems, LLC is approved by the American Psychological Association to sponsor continuing education for psychologists. CE Learning Systems maintains responsibility for this program and its content.
CE Process Info
A continuing education certificate for the event will be obtained using the website, CE-Go. Shortly after the live webinar, you will receive an email containing a link to CE-Go. (This link will be sent to the email account you used to register for the event).
Upon accessing the CE-Go website, you will be able to:
• Complete evaluation forms for the event (Mandatory to receive credit)
• Download your continuing education certificate in a PDF format
If you have any questions or concerns regarding the CE-Go process, please contact CE-Go at 877 248 6789 or by email at [email protected]