All Bodies Are Good Bodies: Addressing Fatphobia in the LGBTQ+ Community
This webinar will provide information about the effects of fatphobia and diet culture on members of the LGBTQ+ community, specifically exploring connections between fatphobia, dysphoria, and eating disorders. The webinar will offer mental health clinicians methods of examining internalized fatphobia and addressing these issues with clients, with a focus on making the therapeutic environment safer and more accessible for fat clients. Less...
Learning Objectives
Describe how fatphobia negatively affects members of the LGBTQ+ community.
Discuss connections between fatphobia, dysphoria, and eating disorders within the LGBTQ+ community.
Identify ways to use knowledge of fatphobia in the LGBTQ+ community to decrease its negative impact on clients.
Wednesday, March 17, 2021
12:00 PM EDT - 02:00 PM EDT
Register for this Webinar
$60.00
About the speaker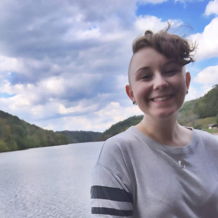 Luca Mendlein, MSW, LISW (they, them, theirs)
Clinician
Luca Mendlein, MSW, LISW (they/them/theirs) is dedicated to providing evidence-based therapy to individuals of all backgrounds, with a focus in serving survivors of trauma and members of the LGBTQ+ community. Luca received their Bachelor's in Social Work from Ohio University and their Master's in Social Work from the Ohio State University. From Luca's first social work internship at a trans health project to their most recent position as a therapist at a community mental health center, they've developed an integrative framework grounded in strengths-based approaches, including Narrative, Solution-Focused, and Internal Family Systems therapies. Currently, they work as a therapist at Clintonville Counseling and Wellness, where they utilize training and supervision they've received in EMDR, trauma and dissociation, and anti-oppressive practice.
CE Information
- Earn 2 CE Hours
CE Process Info
CE Process Info:
A Continuing Education Certificate for this program will be obtained using the website CE Go. Approximately 3 days after the event, you will receive an email with a link to CE Go. This link will be emailed to the account you used to register for this event.
Upon accessing the CE-Go website, you will be able to:
Complete the mandatory evaluation forms for the event

Download your CE Certificate in PDF form
Program Approvals:
This program is approved for 2 hours of Continued Education and meets Ethics requirements. Clintonville Counseling and Wellness is approved by the state of Ohio Counselor, Social Worker and Marriage and Family Therapist board as a continuing Professional Education Provider for Counselors, Social Workers and Nurses #RCS012001, and Marriage and Family Therapists RTX082001
For questions regarding this program and its content, please contact April Cunningham, LPCC-S at april@clintonvillecounselor.com.