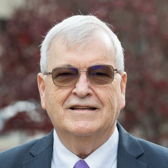 Joe is currently employed by Thomas Health in South Charleston, West Virginia as Business Development Liaison for Behavioral Health Services.
Mr. Deegan received his Bachelor's and Master's Degrees in Social Work from West Virginia University. Joe is a Licensed Independent Clinical Social Worker (LICSW) and is credentialed as an Advanced Alcohol & Drug Counselor/Supervisor (AADC-S) in West Virginia as well as Masters Addiction Counselor (MAC).
He has worked extensively in Mental Health and Substance Use Disorder Treatment for over 40 years. Joe serves on the Boards of the WV Chapter of NASW, WVAADC - the Association of Addictions Professionals and the WV Medical Cannabis Advisory Board. Joe is also President-elect for the West Virginia Behavioral Health Providers Association.
Session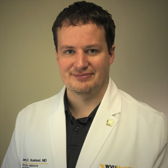 Dr. Jeremy Hustead, M.D., serves as an Assistant Professor and Medical Director of the inpatient Dual Diagnosis Unit at WVU Medicine's Department of Behavioral Medicine & Psychiatry in Morgantown, West Virginia. Prior to joining the WVU faculty in 2020, Jeremy completed 4 years of General Psychiatry training there including being their Chief Resident during his final year. After residency graduation, he served as the first Addiction Psychiatry Fellow in program history and is now involved in training both Addiction Psychiatry and Medicine fellows. Throughout his career, Dr. Hustead has maintained a keen interest in educating various audiences including other physicians, medical students, nurses, APPs, and those in the criminal justice system. Jeremy has given over thirty formal lectures on various topics from medication assisted treatment of opioid use disorder to combating stigma in addiction treatment. He is currently serving as the President of the West Virginia Society of Addiction Medicine (WVSAM), the state chapter for the American Society of A ddiction Medicine (ASAM). In the future, he plans to continue to advocate for effective substance use treatment and to reduce the enormous of amount of stigma that follows those with the terrible disease of addiction.
Session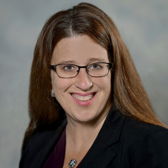 Christina Mullins serves as the Commissioner for the West Virginia Department of Health and Human Resources, Bureau for Behavioral Health. She previously served as the Director of DHHR's Office of Maternal, Child and Family Health and worked in a variety of maternal and child health programs.
In her nearly 20-year tenure with DHHR she has worked to establish West Virginia's youth anti-tobacco campaign, collaborated with a multitude of partners to launch a surveillance system for neonatal abstinence syndrome, and co-authored the 2016 West Virginia Overdose Fatality Analysis. Christina graduated from Marshall University with a master's degree in Clinical Psychology.
Session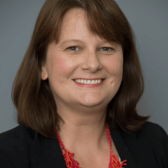 Amy Saunders, M.A., is the managing director of the MU Center of Excellence for Recovery at Marshall University, where she oversees multiple behavioral health initiatives on campus and in the community. She received a master's degree in clinical psychology from Marshall University and has over 20 years of experience working in the fields of behavioral health and public health. Saunders served as the director of Marshall's Wellness Center for over fifteen years where she implemented multiple health and wellness initiatives on campus. She has served as the director of a school-based mental health program overseeing services to students in five middle schools. She has authored and received over 25 public and mental health-related grants where she has served as a Principal Investigator (PI) or as an Evaluator. Saunders has assisted with strategic planning and coalition development on campus and within the local community and state. She is a founding member of the Cabell County Substance Abuse Prevention Partnership and the West Virginia Collegiate Initiative to Address High-Risk Drinking and Substance Use, coalitions working to provide substance use education and prevention in West Virginia. She serves as an advisory member on the Governor's Council on Substance Abuse Prevention and Treatment.
Session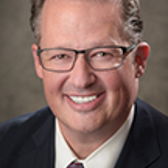 Mark Drennan has served as Chief Executive Officer of the Association since 2011. He holds a Bachelor of Arts Degree in Psychology and a Master of Social Work from West Virginia University. In September of 2017 Mark was appointed to the West Virginia State Senate by Governor Jim Justice. Prior to coming to the Association Mark served as Chief Strategy Officer for the Children's Home Society where he spent the majority of his career in various positions. He also served as the Executive Director for the Make-A-Wish Foundation of Kentucky based in Louisville. He has served on various boards including Chair of the Development Committee for the Children's Home Society of America. Mark served on Governor Tomblin's Substance Abuse Advisory Council, the Medical (WV Medicaid) Services Fund Advisory Council, National Governor's Council Three Branch Initiative in partnership with the Annie E. Casey Foundation, Recovery Point of Huntington Advisory Council and past chair of the Association's sponsored health plan.

Mark lives in Teays Valley with his wife Sarah and sons Alec and Connor.
Session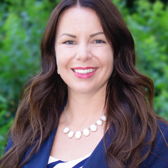 Rachel Thaxton was named Assistant Director of the West Virginia Department of Health and Human Resources' Office of Drug Control Policy in April 2019.

Prior to joining DHHR, Rachel served as Director of Development and previously as Program Director for Recovery Point West Virginia. Her past experience includes serving as Support Team Leader at Harmony House.

Rachel holds bachelor's and master's degrees from West Virginia University.
Session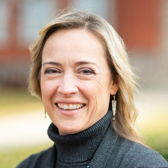 Susie Mullens is a licensed psychologist, licensed professional counselor, certified advanced alcohol & drug counselor, master addiction counselor & supervisor. She is the Treasurer for WVAADC.

She has been working in the mental health & substance use disorder field for over 30 years and has worked in all aspects of the continuum of care. She is currently the program coordinator for the WV Collegiate Recovery Network which is a project of the Alliance for the Economic Development of Southern WV housed at Marshall University Research Corp. to help expand collegiate recovery efforts in higher education in WV. She was formerly the Interim Director of the West Virginia Office of Drug Control Policy (ODCP). While at ODCP she was responsible for securing the seed money (100K) for 5 collegiate recovery programs in WV.

Prior to ODCP she was the Director of Operations for the Associate of Recovery in Higher Education, served as a Recovery Specialist helping establish the WVU Collegiate Recovery Program & Therapist at West Virginia University and was the Mid-Atlantic Regional Representative on the ARHE Board of Directors. She is also a past president of WVAADC, the state alcohol and drug counseling association.

She hosts a show on the WV Library Commission Network called Solutions, Service & Serenity which helps raise awareness about programs around West Virginia which are working across the continuum of care (prevention, early intervention, treatment & recovery).
Session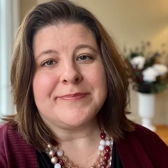 Amber joined TSG Consulting after 11 years of successfully working with clients to get high-profile legislation passed. She has served a statewide nonprofit organization as vice president of the board of directors and worked directly in membership engagement and grassroots organizing. Her government relations and consulting services have included policy research and development, bill-drafting assistance, policy analysis, advancing legislation and strategic planning of short-term, midterm and long-term legislative goals.

Amber has worked with various state agencies, including the West Virginia Attorney General's Office of Consumer Protection and the Department of Health and Human Resources.

Her education credentials include a Master of Social Work (MSW) degree from Marshall University, a Bachelor of Science in Social Work (BSW) degree from West Virginia State University, and she is a Licensed Practical Nurse (LPN).
Session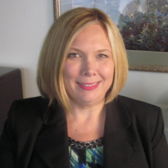 Cindy Beane, MSW, LCSW, is the Commissioner for the West Virginia Bureau for Medical Services. Ms. Beane
has over 20 years of experience working with health care in both the public and private sectors. Commissioner
Beane was competitively selected to be a Medicaid Fellow for the National Medicaid Leadership Institute Class of 2018. Ms. Beane, along with five additional Medicaid directors (Florida, Indiana, Minnesota, Tennessee and Texas) participated in a 10-month leadership program to develop additional skills and expertise necessary to lead and improve their programs in an ever-changing financing environment.

Commissioner Beane has extensive experience in Mental Health program policy development and development of Home and Community-Based programs. She led policy implementation for changes under the Affordable Care Act (ACA), which enable approximately 165,000 West Virginians to have healthcare coverage. Cindy also manages and oversees project development, implementation of health policies and assures compliance with federal and state regulations, while creating innovative health care services to address the needs of West Virginians.

Under Commissioner Beane, West Virginia was the first state in the nation to obtain approval for coverage of the Neonatal Abstinence Centers. In addition, her team developed and is administering a Continuum of Care waiver designed to treat substance use disorders (SUD) among the Medicaid population. Additionally, Cindy has implemented the Health Homes initiatives to improve quality outcomes for members with chronic conditions, including diabetes and bi-polar disorder, expanded managed care to include behavioral health, and worked with dedicated staff to develop an oversight plan to detect and eliminate fraud, waste and abuse.

Commissioner Beane and her team are currently undertaking efforts to enhance children services for our most vulnerable at-risk children and continues to be committed to administering, promoting, and assuring appropriate, cost conscience strategies to strengthen health care services for the people of West Virginia to improve their quality of life
Session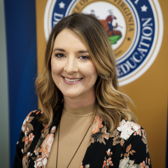 Deb Harris is the lead transition agent with Jobs & Hope WV. In her role as the Lead Transition Agent for Jobs and Hope WV, Deb is part of a team that supports people in recovery and helps them to find employment. Her commitment to empowering others is evident as she talks about the statewide program that launched in 2019. She worked as an AmeriCorps VISTA as she attended Bridge Valley Community and Technical College, studying behavioral health addictions. Prior to her current position she worked as a peer counselor as she worked toward her Bachelor degree at West Virginia State. She continued to counsel students while finishing her Master's degree. Her team of Transition Agents work statewide with other partners to identify people who can benefit from the Jobs & Hope program.
Session
Session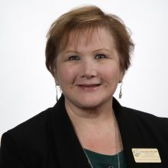 Drema Hill, Ph.D., MSP, is Vice President for Community Engagement and Development at the West Virginia School of Osteopathic Medicine (WVSOM).
Mace works at the intersection of higher education, community workforce development, community engagement, and partnerships to guide the creation, implementation, and evaluation of integrated strategies that generate health improvements.
Mace has served as executive director of WVSOM's Center for Rural and Community Health (CRCH) since 2016. The CRCH is a resource center designed to improve the health and well-being of West Virginians through initiatives in which professionals and community members work together on research, education and outreach. Additionally, she leads the work of the WVSOM Foundation, a 501(c)3 organization that accepts charitable gifts made to the school and provides oversight of student scholarships, the WVSOM Endowment Fund and short-term student loans, as well as financial stewardship of student club accounts.
In her time with WVSOM, Mace has replicated six opioid prevention and awareness toolkits in West Virginia, created an international research project in partnership with Kilimanjaro Medical University in Tanzania and helped bring millions of dollars in funding to WVSOM. Most recently, she facilitated the partnership through which the school is leasing the barn at Lewisburg's Montwell Commons that will be known as the Clingman Center for Community Engagement.
Mace, was raised in Boone County, W.Va., and currently lives in Alderson, said growing up in a rural area has helped her understand the needs of West Virginia residents and will aid her in helping WVSOM meet those needs.
Before coming to WVSOM, Mace worked in leadership positions for the West Virginia Bureau for Public Health, the Tennessee Department of Health, the Nashville Health Management Foundation, Vanderbilt University's Comprehensive Care Center and the Mid-Ohio Valley Regional Health Office. She has a bachelor's degree in psychology, a master's degree in public service management and a doctorate in human services with a specialization in health care administration.
Session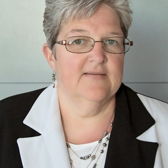 Beverly Sharp is a native of Charleston, West Virginia and a graduate of Stonewall Jackson High School. She earned her Bachelor of Science Degree in Law Enforcement and Corrections from Marshall University, minoring in Psychology, Sociology and English Literature.

She has worked in the field of Law Enforcement and Corrections for over 35 years. Most of her professional career was spent with the United States Department of Justice, Federal Bureau of Prisons. She held several positions of increasing responsibility including Correctional Officer, Correctional Treatment Specialist, Correctional Program Manager, Employment Development Manager and Director of Human Resources and Training. Additionally, she held numerous collateral duty positions including EEO Counselor, Recruiter, Affirmative Action Chairperson, Firearms Instructor and Hostage Negotiator.

After retiring from the Bureau of Prisons, she accepted a position with the U.S. Department of Commerce as Manager of Recruiting and Training for 25 counties in Eastern Kentucky for the 2010 Census. After completion of the Census, she was hired as an independent contractor, serving as a Work Readiness Training Instructor with the Eastern Kentucky Concentrated Employment Program. She is currently serving as Program Coordinator of the Criminal Justice Department at Ashland Community and Technical College.

Beverly has been certified by the National Institute of Corrections (NIC) in the following areas: Offender Employment Specialist, Offender Workforce Development Specialist (OWDS) Training and OWDS Certified Instructor. After completing these courses, she was granted her Global Career Development Facilitator (GCDF) Certification by the Center for Credentialing and Education. She has also completed her certification as a Drug Enforcement Administration (DEA) trainer in the DEA 360 program, providing Drug Education seminars for the community and schools.

Currently, she is transitioning from being the Director of Reentry Initiatives for the West Virginia Council of Churches to Founder and Executive Director of The REACH Initiative, developing programs, initiatives and training to improve the opportunities for former offenders to successfully return to the community as productive citizens, as well as to educate communities on the barriers faced by former offenders, in order to reduce recidivism and to Build Bridges to a Better Community.
Session